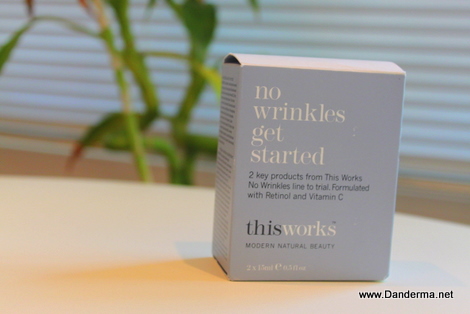 I don't know if I've mentioned this before but I have a "slight" obsession about fine line, wrinkles, and grey hair. So I am always on the look out for whatever product is out there that promises to keep wrinkles at bay or minimize their appearance. After all I got my first set of wrinkles between my eyebrows at age 21, a blessing from the college of Engineering.
Therefore whenever I am in London I make sure to lurk in the beauty section of every department store or boots around and haul whatever that promises me to keep aging  signs at bay. This year I read a lot of good reviews about the "This Work No Wrinkles Active Serum" so I set about to searching for it. To my delight I found a small bottle sample for sale in a kit together with a no wrinkles extreme moisturizer.
The good thing about this kit is that its small in size and has two products that complement each other. So if you don't like the results you are not wasting a bottle full of product. After all they are not cheap.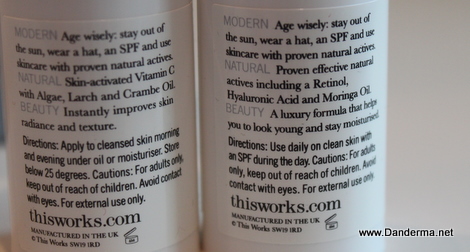 What makes me happy is that the products contain Retinol and Vitamin C, both of which are active ingredients that does make a difference to your complexion if used regularly. Anyways I've heard a lot about them and I got them, you can get them too whenever you are in London.
---
2 Responses to "Things 2 Get 4m London: This Works No Wrinkles Get Started Kit"