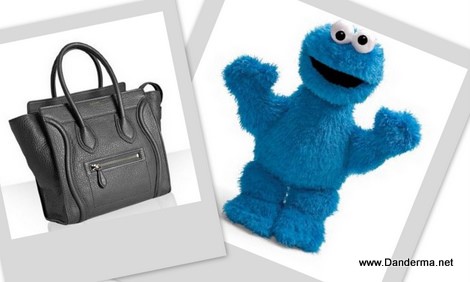 Poor Pheobe Philo. Had she known that her Celine Boston Tote would end up as a toddlers bag for Kuwaiti babies she wouldn't have bothered creating it. What goes through your head when you see a little baby barely past the age of two holding the micro size of one of the latest it bags in one hand while holding her stuffed toy in the other hand?
The first though is intended to be wow this girl's parents have money. The actual thought that goes through my mind is how vulgar this is. For a little child to be stripped off her innocence and to carry a bag when she has absolutely no idea that its a designers bag sold for $1800. If its meant to be cute then all it induces is how sad. If she is wearing that bag at age 2 what is she supposed to wear at age 10? A Berkin? At 18? At 21? At 30? At 40?
Would you buy your baby girl a designers bag? If I had a girl the only bag she would be carrying is a Barbie bag at age two. What do you think when you see a baby girl with an expensive designers bag that is taller than her?
---
14 Responses to "When Baby Girls Carry Celine Bags"