buy Lyrica online uk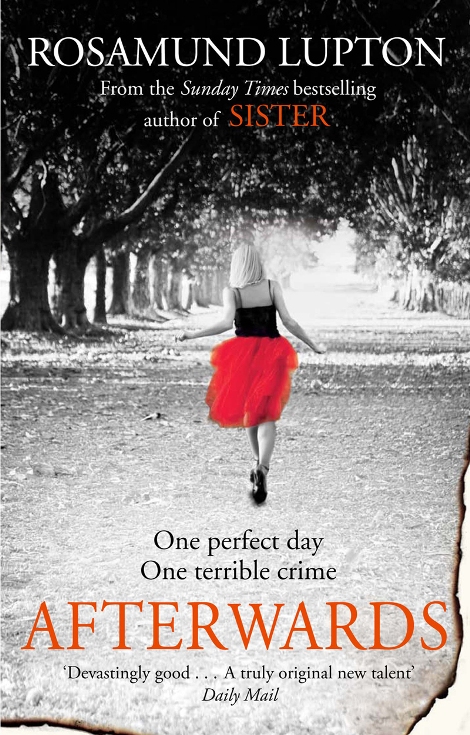 When I finished Rosamund Lupton's debut novel Sister a few weeks back I was mesmerized (post). The book was so-amazing-don't-put-me-down-till-am-finished kind of novel. The narrative and the ending were also very different. So you can understand why I reached for Lupton's second novel "Afterwards" right away and started reading.
In a hot summer's day Grace was waiting for her kids in the school grounds when she realized the school was on fire and that her daughter Jenny is inside, so she decides to run inside and try to rescue her girl. Then the story starts.
I had trouble finishing Afterwards but I finally did. For one thing it is very similar in narration style to Sister with the same no nonsense reality decoration. However after the first few chapters you see the same words and same conversations repeating again and again and again. The fact made worse by reading the police's investigation of every suspect again and again, recounting the same story of the same day. Believe it or not I figured out the arsonist from the start of the novel and the fate of the family too which made it even more boring.
By the time I reached the final 3 chapters the story moved on a bit then suddenly BAM it was running to finish. I had to read the page where everything unravels twice to make sure I didn't miss a step or two!
As highly I recommend Sister I do not recommend Afterwards. Especially if you are reading it right after Sister. Did not like it but then its just me and different people have different tastes. You can find the book on Amazon (link).
---
3 Responses to "Book Review: Afterwards by Rosamund Lupton"