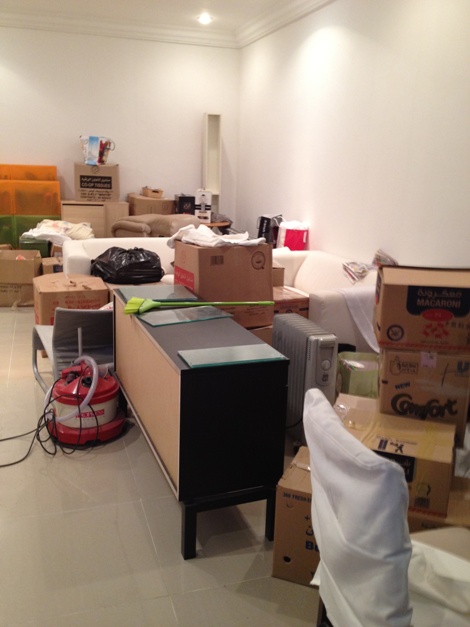 I know its been a long time since I've last posted, almost a week, but it was one of the most hectic weeks of my life. I had to change apartments so in one week's time I moved all of my belongings out of the old apartment in Jabriya and to a new one in Al-Zahraa

One week of dust, sweat, movers, sellotape, boxes, drives back and forth, mess, fluff balls, overflowing bags, thirst, sore feet, and hunger!  I didn't even know where I left my lap top let alone access the blog and post.I still can't find most of my belongings and there are still boxes to be emptied, curtains to be put up, kitchen to set up, and lots more!
Anyways as of this morning life goes on as usual, emptying one box at a time. By the way I am an expert now in finding apartments for rent, moving houses, and redecorating if you need any help :p
I no longer live in Jabriya the most crowded area in Kuwait. Al Zahraa is now my home so hello to my new neighbors who live around me *waves*.
---
38 Responses to "We've Moved…"