I'm changing my nickname to Cinderella…!
Heck i might even apply for a change in my real name! What's wrong with calling ur self cinderella if ur being treated like one?
In short… a girl, married to a relative… is a blushing new bride!
and that blushing new bride has a very big reception, then a smaller more intimate reception at her place for the family members who could not make it…
and guess who, amongst all family members, was not invited? The fat n ugly Cinderella!
So i was not invited… BIG DEAL!
I really see it as a blessing in disguise, with all the preparations i would have to go through only to turn out like a hideous outdated oversized beast and bring shame on my family!
Yet…
Well, i was called in at the last minute… you see a blushing bride needs her gifts, and her gifts need to be wrapped… and who is the gift wrapped in our household?
Yes, yours truly… Cinderella!
Talk about rubbing salt on wounds!
I trudge up the stairs with the heavy gifts, my heart is sad, i feel inadequate… like a maid whose asked to iron ur clothes and then u dress up in them and go out to have fun while she looks at you with miserable eyes… i look at the gifts and remember that i, Cinderella, never had a reception of my own, never had recieved lovely wrapped congratulationary wedding gifts, never had anyone make a fuss over me for being a new bride & get out of their way to give me something heavy and thoughfully beautifully wrapped…
Oh well…
I wrap them… none matching of course… KAIFEE!
I spent my whole Saturday morning wrapping them. I skipped my breakfast, i skipped lunch, i have the glue gun burn my poor delicate fingers… but in the end i wrapped them!
and watched with a heavy heart as every one was dressing up, choosing outfits, picking up the gifts I WRAPPED, and headed out the door…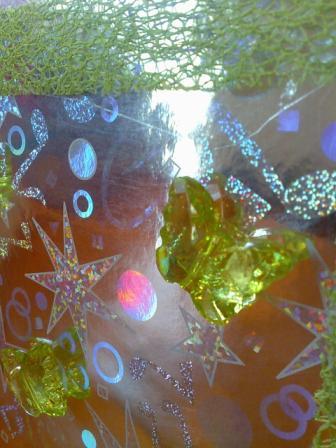 To be fair y3ni… did get a last minute invitation though, the kind of invitation they call '3azemat marakbiya' as is… politely being asked to tag along even though im not originally invited… and to that i say "min ra7 blaya 3azeema nam balaya 3asha"…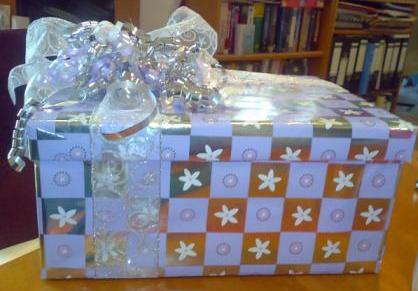 Wa shokran jazelan… cinderella is now done ranting…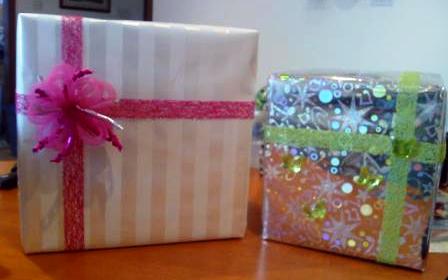 ---
20 Responses to "I, Cinderella…"