buy Ivermectin 3 mg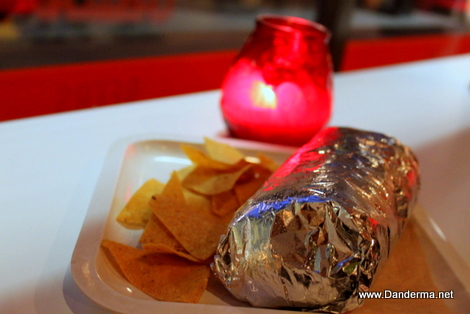 Given that we have a Mexican cuisine deprivation in Kuwait I try and load up on Mexican food whenever I am abroad. Surprisingly London doesn't -or didn't- have that much of a Mexican Cuisine scene. Unlike the USA for example. The best Mexican I've had in Europe so far was a Mexican restaurant in Geneva, Switzerland but I can say that I've found two more decent places in London, one of which is Benito's Hat which is known for having the best burritos in town.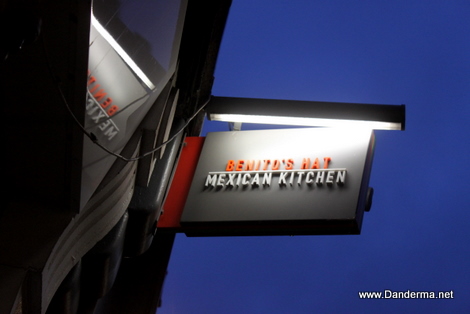 Tucked away in a small street in Covent Garden, New Row St., which on its own is a pleasure to walk in is Benito's Hat's second -or third- branch. Modern interior colors, floor to length windows with window stools, and a door so busy being opened and closed it was impossible to take a picture of without a person going in or out. Shasawe b3d.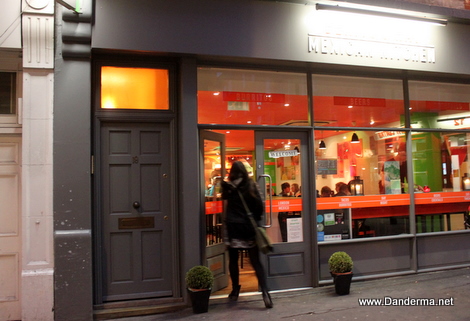 When you go in there is a long line snaking from the food display and register. As you stand in line you see the way you should order written on the wall.
I was there for London's best burrito of course. Mo wagta salad o soup.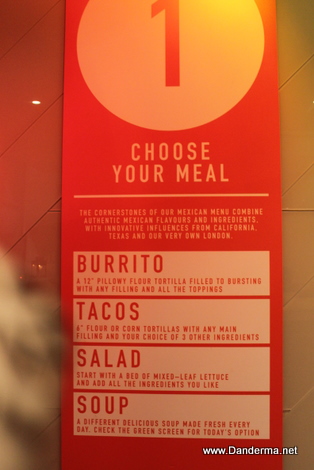 I chose a burrito, my husband chose the two tacos platter. You choose what you want inside at the counter -both of ours were vegetarian.
Then you load it up with your hearts content with guacamole, tomato salsa, cheese, lettuce, jalapenos, sour cream and sauces!
Voila! Five minutes and your customized burrito -or taco- is done and paid for! All you have to do is find yourself a table.
The place was packed full! The atmosphere was buzzing with music and loud happy chatter. The soundtrack was totally suitable to the air of the restaurant and you can feel excited just being inside and waiting to dig in. I didn't want to leave! We grabbed ourselves window seats to watch passer bys!
We dug in. My big fat humongous burrito.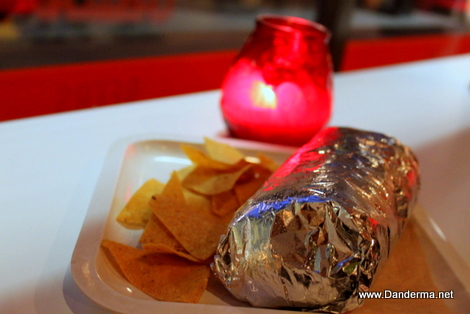 My husband's two taco plate.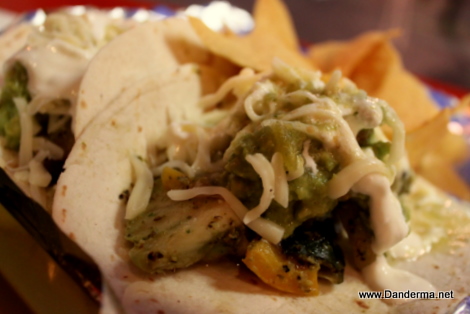 We also shared a bowl of excellent nachos! Especially after given then a squeeze from two lime slices! Yum!
The burrito was really good! Soft and flavorsome with excellent mix of different and tangy textures in every bite! The only downside is that it was very big for me. A man would be happy finishing it on his own or two girls can share in one big fat very good burrito.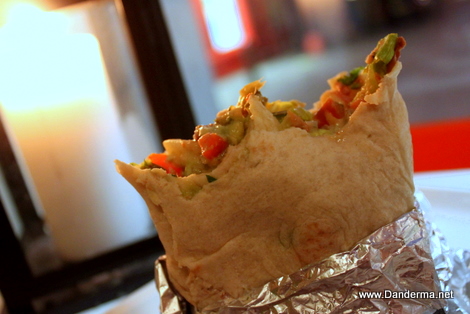 As we were enjoying our food and listening to the music and chatter I saw this poster.
Next time insha2 Allah I am trying their watermelon margharita since I've seen many tables sipping it. Hopefully they do a virgin edition of it!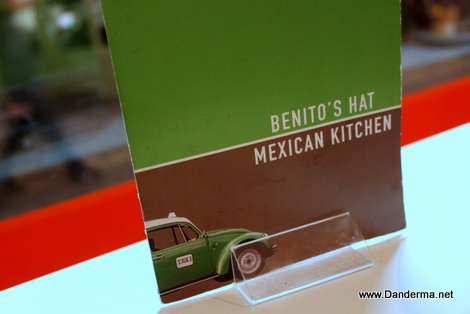 Benito's hat do have the best burrito's I've tasted in London. They have three branches, one of them in Oxford street. And they do deliveries as well. For more information about Benito's Hate you can visit their website (link) Facebook page (link) or Twitter account @BenitosChat. They are perfect for a meal during a shopping spree or after watching a musical show.
---
2 Responses to "Things 2 Do in London: Benito's Hat's Burritos"