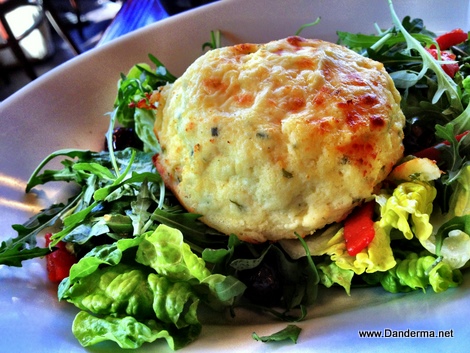 Thursday is here and the weekend is about to start! What are you planning for lunch? Eating in the office? Bel zwara? At home? Skipping lunch?
Many people I know are in London right now having lunch in its many lip smacking restaurants. Last Thursday I had a warm and very delicious bree and chevre cheese souffle over a bed of greens and grilled vegetables. It was cooked to perfection and totally scrumptious and I am craving it badly right now

I wonder if I can make a similar souffle? I would need a killer recipe to do so though. Anyways I will have to do something about it. What about you? Shino '3adakom elyoom?
---