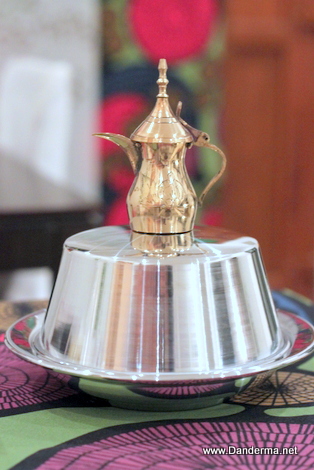 My lovely friend Pink Girl arrived to my place last week bearing a big white bag. I was surprised since it wasn't my birthday but she told me it was a housewarming gift for my new apartment which made me very happy. I felt like a new bride again :p
Inside the bag was this lovely card.
And those two wrapped up gifts with a tag of Beit Cedra which is a lovely place I adore.
Unwrapping the two guys… hello there

They are the lovely covered plates in two different sizes!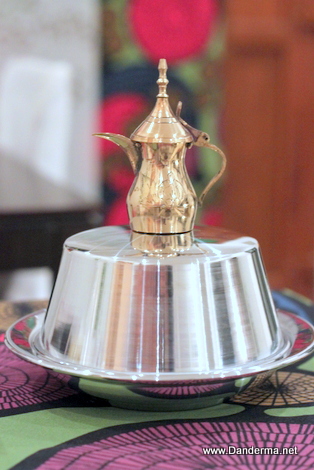 I've seen those in Beit Cedra and loved them! Only I hadn't been entirely sure I should get them -after I bought half the place btw- so I thought I'd come back for them another time. I guess it was meant to be because they came to me 😀 Look how cute the little Dallah on top is, it even actually opens up!
Thank you my dear Pink you got me the perfect gift, something I actually loved and wanted :* You  rare the best wallah 😀
---
8 Responses to "A Lovely Housewarming Gift"