http://peacetrust.com/training/
buy prednisone dogs I was invited to attend the Ramadan Expo held by 52 Degrees. Ramadan expos mean two things for sure: Tableware and Dara3as! Given that I am still searching around for new and modern tableware and home accessories for my new apartment and to prepare for Ramadan and its graish and various ghabgas I had to check it out myself.
The first thing you notice as you walk through the door is the 3 musicians playing traditional Arabian songs. It did feel very ramadanisque indeed, reminded me of fawazeer Ramadan!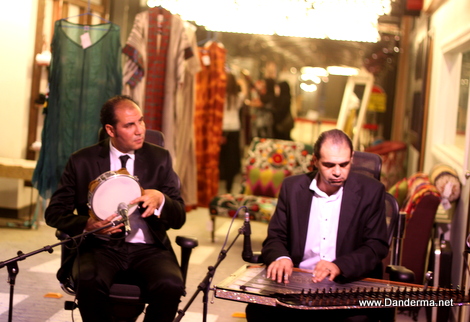 Also there were a LOT of ladies around. Some with their mothers, others with their friends or spouses. Every one was talking and kissing and dressed to the nines. It really felt like I was walking into a Ramadan reception especially given that some girls were wearing Dara3as and other models were showing the Dara3as around!
Flowers and salty nibbles were scattered around the tables and Arabian coffee with coffee sweets were presented to the shoppers. It really did feel like a reception indeed especially with the aroma of Arabian coffee.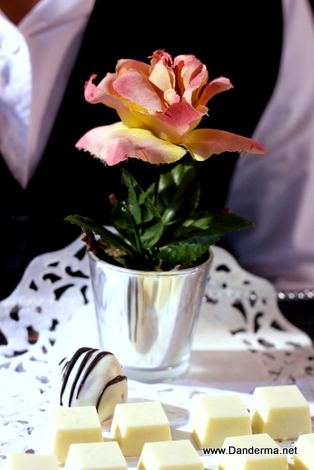 The most dominant items in the expo was the dara3as. Rows upon rows of dararee3 of all fabrics, designs, and lengths. Lohom ne9eeb el asad as we say in Arabic.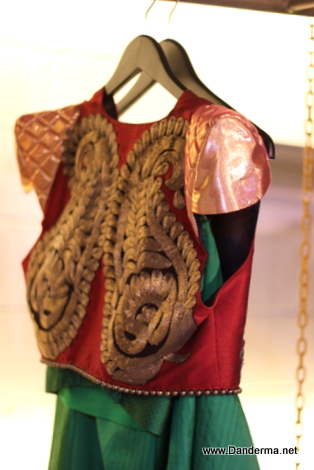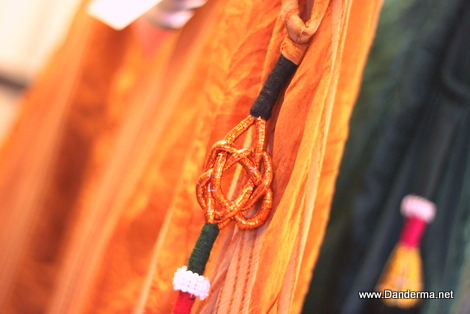 I couldn't take more pictures because many ladies were milling around grabbing and trying on the dararee3 and I didn't want to bother them. The poor 52 degrees employees were overwhelmed with the amount of dararee3 they carried around for the customers. They deserve a bonus wallah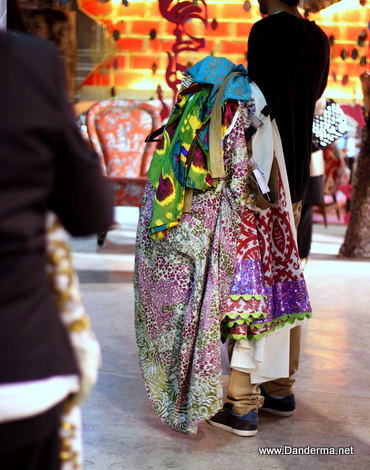 Of course if you buy a dara3a you might want to dress it up with accessories. Plenty of new accessories were available too.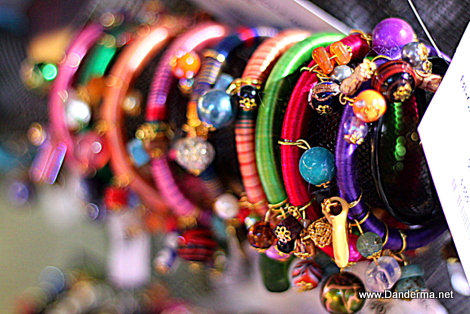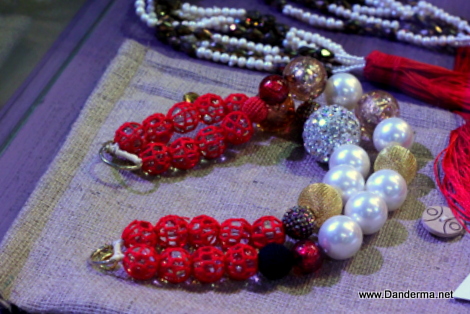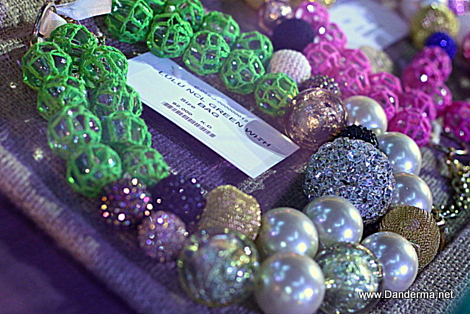 A big collection of new perfumes are available too. I liked these box sets with miniature different fragrances. Perfect for gift giving during Ramadan.
And this is a sneak peek of a new collection of clutches that weren't even in the exhibition. To be released soon in 52 Degrees.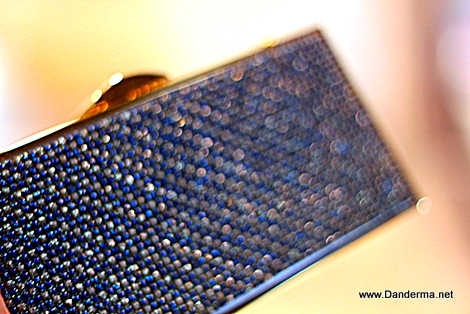 Also there is a collection of prayer mat and thoub gift sets which are also a great gift for Ramadan.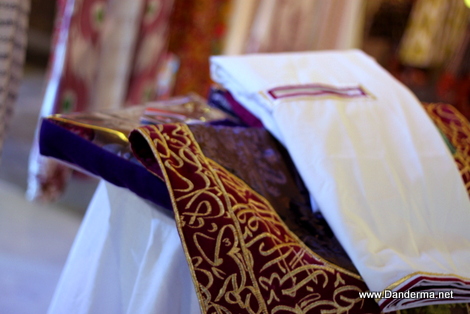 Last but not least we go to the home and tableware! First the side tables. 52 Degrees have a great selection of unique side tables. I got my own from them.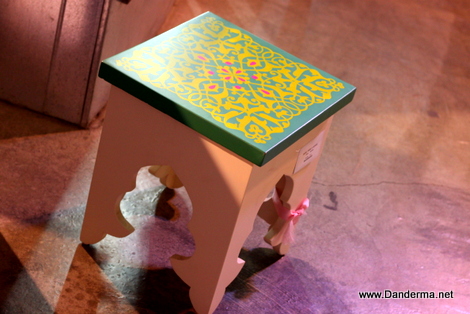 A good collection of trays but not many new ones 7safa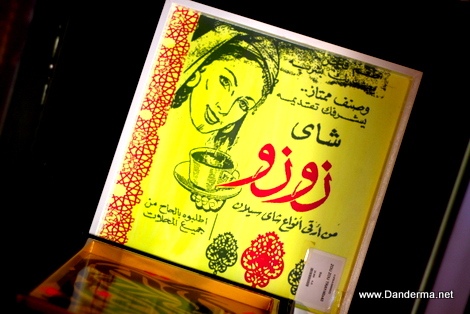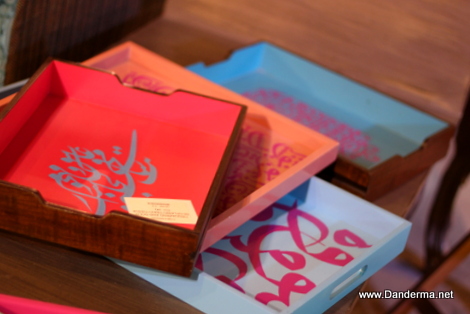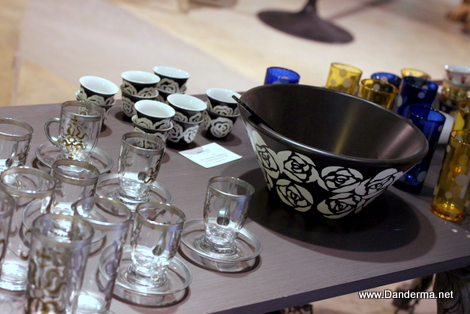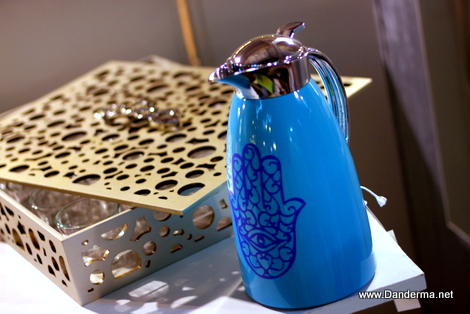 The Ramadan expo is on from 17 April until 19 April. 52 Degrees is located in Tilal Complex, Shuwaikh. For more information you can visit their website (link) or follow them on Twitter (@52degreeskw).
---
6 Responses to "52 Degrees "Qraishna Embacher" Ramadan Expo"