where can i buy Ivermectin ivermectin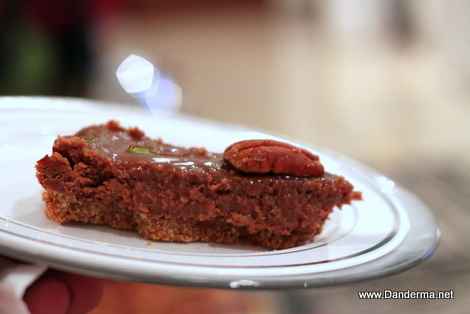 Thiais I hosted a dinner party at home yesterday and the moment I planned the dessert I knew right away what I wanted to order. You see a while ago bloggers were invited to the opening of Becarre new collection and while they were there they tasted a cake called "Black Tulip" which they went nuts over.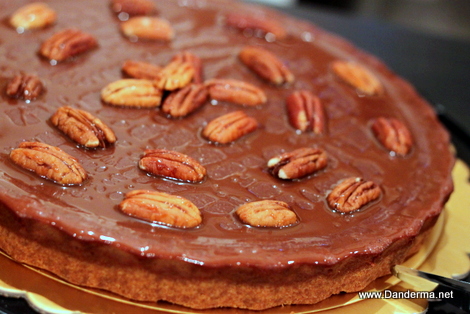 First it was Ansam, and we know how if she likes something she becomes obsessed bless her soul (post1) (post2) :p Next it was Pink Girl and Um 3zooz as well. Before you know it Black Tulip is all over Twitter and Instagram! It is the hottest new cake discovery in K-Town and I had to taste it and serve it for my guests!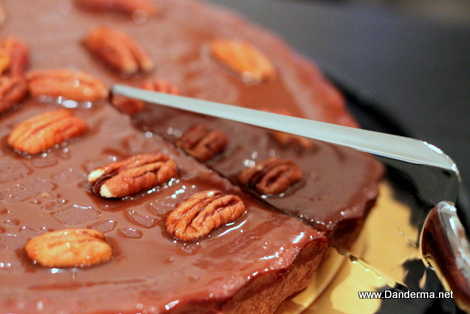 All dinner long I was looking forwards to the desserts time. In fact I didn't have a lot of dessert next to this cake, just a few tiny trifle cups and a fruit bowl. The cake is quite big and would do well in a big family gathering Jumanji style! It looks like a basic chocolate cheesecake drizzled with something honey like or caramel like and topped with golden pecans.
I took the first bite and I could totally see why people went gaga over it! The first bite gives you such a mix of flavors it keeps you wondering where did I taste that before? It is chocolaty and nutty and has a kick of a taste of caramalised sugar and nuts. You know what it tastes like? If you are familiar with the sahoon dessert? Or Daim chocolate? It tastes like Daim chocolate but in a more sophisticated way.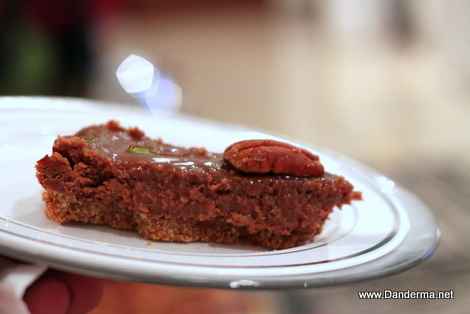 Would I recommend it? Well, I personally am not a fan of cheesecake or Daim chocolate but I did enjoy the cake very much. My husband however almost danced circles around it and nearly devoured the entire thing so yes I would recommend it indeed. I didn't have the effect of "I must have another piece now" but my husband definitely did -and he didn't know of its alluring history beforehand-. Order it for your next gathering and have a pecan-licious time

Black Tulip is made by Cake Story. To order it or for more information you can follow them on instagram @cakestory or call them on 99004349 (24 hours in advance).
---
6 Responses to "Review: Black Tulip Cake by Cake Story"