Last Wednesday as we were receiving food deliveries for the dinner party and setting things up one of the bags we received was a little black bag that looked different from the other food bags. My husband realizing what it is set it aside to unveil later on.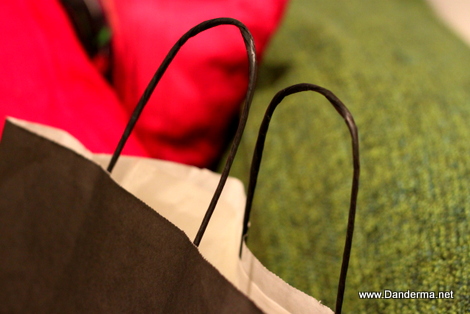 Last night I finally had the opportunity to check the bag out and the first thing I noticed was the "I Love Suzani" in gold written on the bag! I love ILS!!! So I quickly opened the bag.
The first thing I got was this card! The housewarming gift was from my dear friend Alnoury! That isn't so surprising given her well known generous nature. I loved the card which cracked me up <3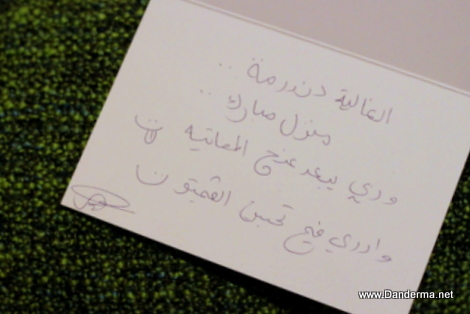 Inside was a lovely customized clear vimto jug embellished with shining gold crystal that matched my living room exactly!
Its so pretty! Especially if you look at it sideways and notice the Donald Duck-isque end of it :p So very very cute and different indeed!
My dear alnoury your gift was spot on Masha2 Allah 3leech! I loved it very much from the bottom of my heart :* Its gorgeous! Thank you so much

---
---