Santa Rita
Anyone who knows me personally knows I've had a thing for acrylics. I cannot resist them, the prettier the better! I have stumbled across a gift wrapping and dazza boxes design business and what caught my eye is the beautiful acrylic boxes with arabisque detailing.
The boxes are either sold individually or in a set of three on a wooden trays. Each individual box is sold for 4 KD if you buy it on its own which is a steal in comparison to the crazy prices of the local Kuwaiti businesses.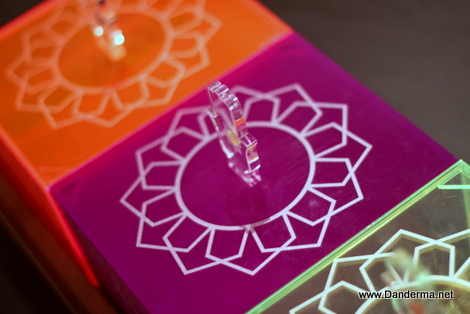 I got myself the tray with 3 boxes: Green, Purple, and Pink! It looked like they were made specifically for my living room! The nice owner of Crafty Bee told me that she can make the boxes in other colors too!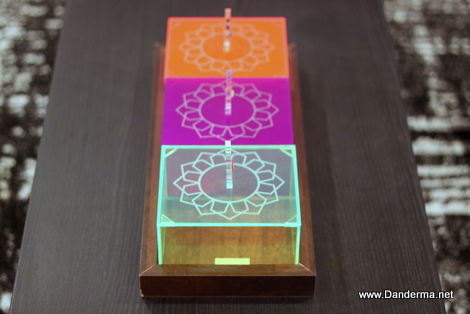 The beautiful thing about those boxes is their detailing.
See what I mean?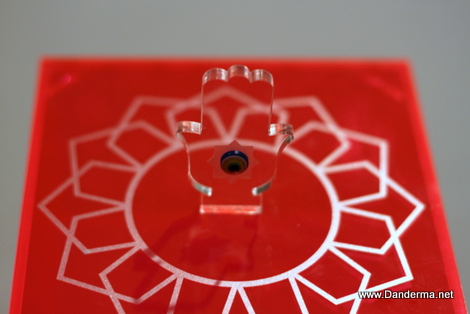 My husband who usually disapproves of my purchases didn't waste any time claiming of the boxes for himself!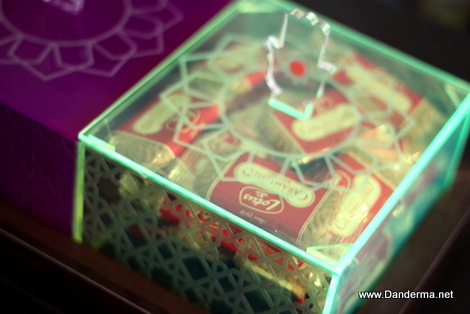 When he filled the box with his favorite biscuits its like giving his seal of approval :p His biscuits are too precious to be placed in just any place! I wonder why all the men I've encountered adore this gingery biscuit though?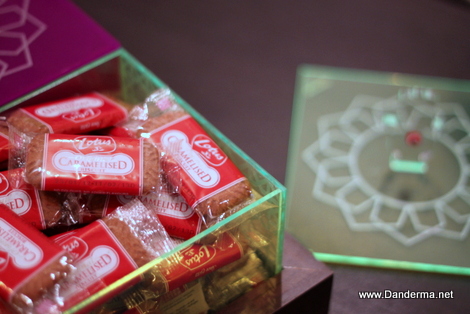 Crafty Bee, these boxes are amazing! You made me very very happy indeed!!! You need to design and sell more acrylic stuff. Gawwach Allah o emwafeqa insha2 Allah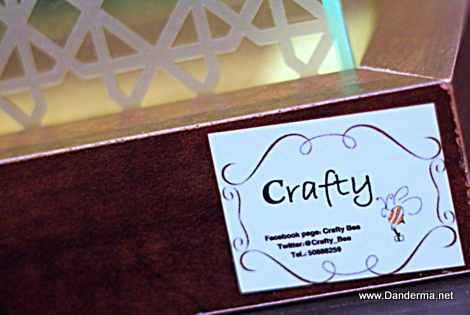 For more information you can contact Crafty Bee through their facebook page (link), their twitter account (@Crafty_Bee), or by calling them on 50888259.
---
15 Responses to "Gorgeous Acrylic Boxes"