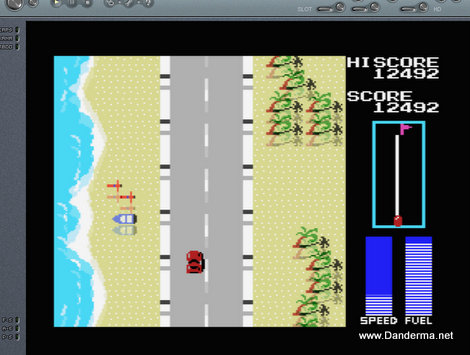 Ahh my first ever car racing game! It was very primitive yet very hard to play. Check out the animated people in bathing suits above :p We used to call it "Sebaq Sayarat" athary its name is "Road Fighter"!
When the count down for the race starts, with its ding ding diiiiing, it immediately takes you back to the excitement you felt when you were 7 years old playing this game!
There was a naughty pink car that always always tried to slam into you and if it didn't it will leave you in a daze afterwards so you can slam into the sidewalk and crash.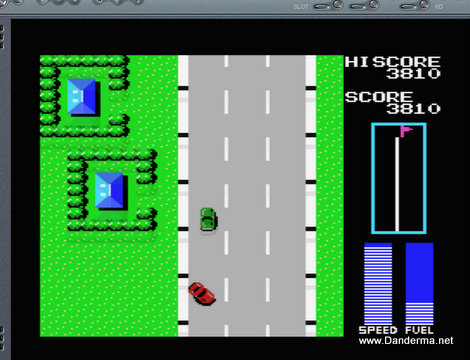 If you didn't crash, then you can very easily run out of fuel unless that much needed pink heart appears for you!
In the past I never ever made it past the 2nd stage! It wasn't easy! Now that I am grown up I did finish it, belzoor, but I did 😀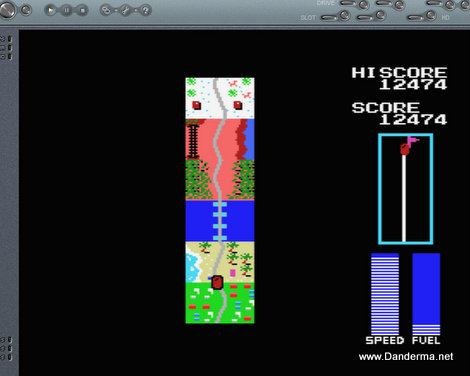 Those were good days indeed. Car racing games has evolved so much since then but this one remains my most favorite, after Mario Kart that is

Do you remember Sebaq elsyarat?
---
6 Responses to "Blast from the Past: Road Fighter on MSX"