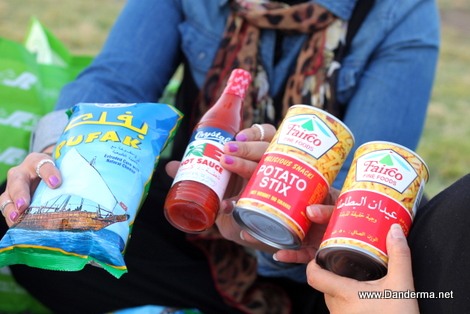 Yesterday I got a call that the girls were going to gather for a quick picnic in a nearby garden. Frankly speaking I don't think I've ever been to a garden in Kuwait before, not if you count the Aquarium's walkway as one. So I was so excited and the weather was really nice and cool. On my way I passed by Qay9ar to grab some goodies.
When I had arrived the girls had already gathered and were having fun and we jumped in. Picnics are all about food and laughter in good weather. Given I cannot replay what we've laughed about I'll show you the food

Boo 3li juice
Normal cocktail but with vanilla ice cream instead of banana and milk. It was so cool and refreshing <3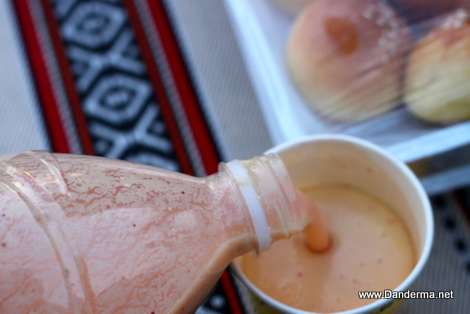 Bufak o Bo6a6 o Tabasco, 7g el teberbes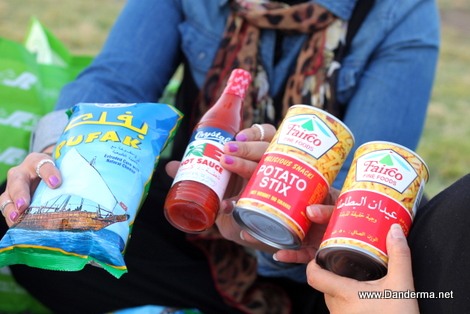 Kitko rings!!! I've been secretly craving those lately <3 I haven't eaten one in maybe a decade!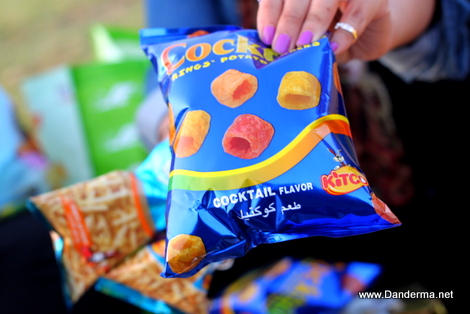 Of course fa6ayer ashkal o alwan.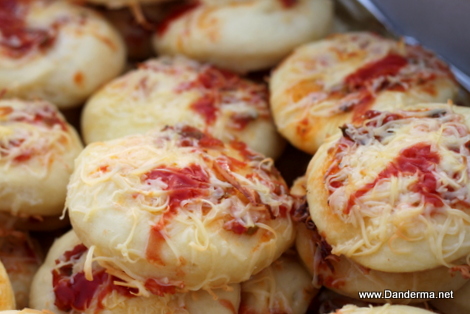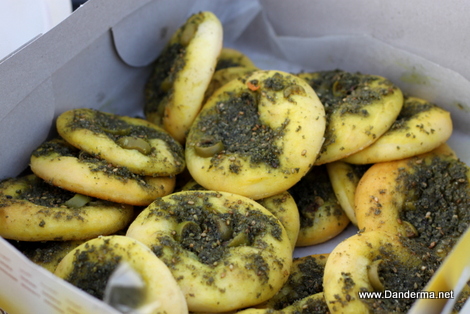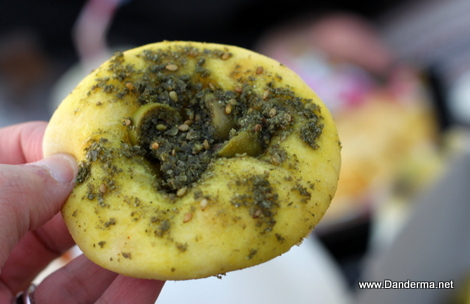 Alnoury's famous karak! At last I've tried it!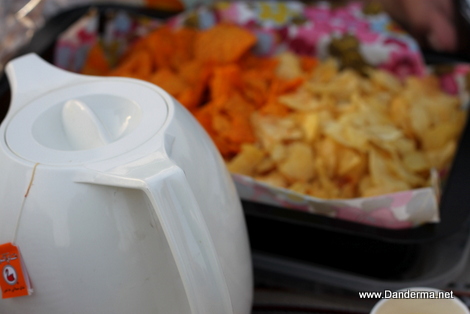 A huge Nuttella jar was present and attacked viciously :p Thank god I am not a fan of Nuttella!
My dear rainy brought me a special gift from Sultan Center, she remembered that I love it from a post I've written almost a year ago! I was so touched thank you 7yati :*
Then as nightfall had befallen and the Maghrib prayers were called outs, the leaves started rustling with a heart wrenching beautiful breeze rarely found at this time of year. I looked up at a nearby tree and saw the moon and my favorite star eliminated by the dusk. It was so beautiful and stupid me could't take a good picture that would capture that beauty

By then we were attacked by a white rabbit who was jumping nearby so it was time to go home.
My dear ladies, ga3datkom ma tenmal. I really had a fabulous time! If only we had that kind of weather in Kuwait all year long 7safa

---
---