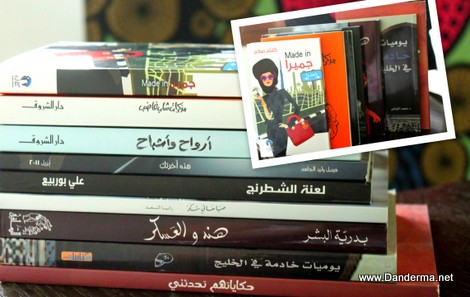 I haven't done a garage sale in a while given that I am still unboxing the mess in my office after the move. However I finally managed to put together a collection of Arabic books that I want to find a new home for.
In this collection there are 10 Arabic books. Some new, some published a long time ago but are newly bought. They are in excellent shape.
1- Made in Jumaira – كلثم صالح
2- هند و العسكر – بدرية البشر
3- هذه آخرتك – فيصل وليد الجاسم
4- صباحاتي سكر – رانيا السعد
5- لعنة الشطرنج – علي بوربيع
6- حكاياتهم تحدثني – آلاء أشكناني
7- يوميات خادمة في الخليج – د. محمد التونجي
8- أرواح و أشباح – أنيس منصور
9- مذكرات شاب غاضب – أنيس منصور
10- ست الحسن – مصطفى أمين
Price? 10 KD.
If you are interested in this collection of books leave me a comment below or send me an email (link). Items must be picked up by the buyer (or their driver) and payment is cash upon pickup. No refunds or exchanges.
---
---