When you work hard, for years, to create your own brand and reputation in the market. When you create something out of god given gift. When you are successful and loved, you are bound to find copycats popping around you, creating a similar business but with their own stamp/version. Welcome to the human race.
What is not usual though is for someone to just waltz in, decide to create a business printing designs on Tshirts and iPhone covers, then simply taking someone else's design and printing it, la e7em wala distor, without their knowledge, or approval. This time it was the very distinguished designs of the talented f2o.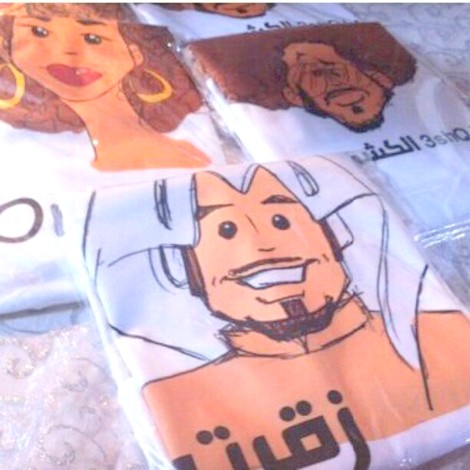 Then you stand proudly in an local exhibition, held in Kuwait University for all students and professors to see, and actually sell them. When the man was confronted, you know what he replied with? He denied the theft, and proceeded to say that he was going to sell those designs for less than what f2o sells them!!!! WOW!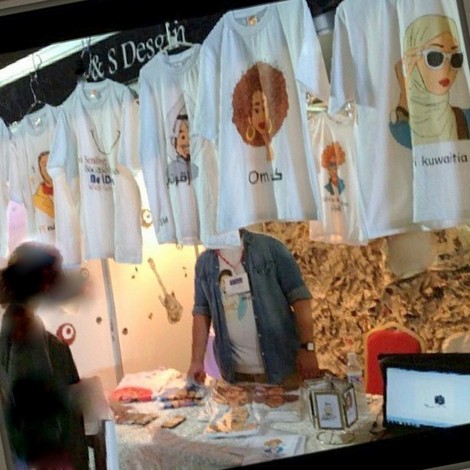 I am not surprised. Only yesterday did I find that a guy on instagram had used my trademark ice cream picture without my permission. When I reported him and told him so, he was offended, said it wasn't my picture and it doesn't have my name on it, unfollowed and blocked me ya weldah. Maskeen wayed e7tar.
So I know exactly how f2o feels, only my pictures are not my business. Its one things to steal pictures off the internet, or google and use them as you please on a newspaper or a website. Its shameful and not right, but it happens all the time and it happened to me and many other bloggers. Its completely a different thing when you go further and try to make money off them o wain? In Kuwait University's campus b3d. Wallah 3aib.
Thank god f2o is a registered trademark and she is going to take legal action! And until the court's verdict is read out, this blog will support f2o all the way. Not only f2o's designs, every other design/picture/story/text intellectual property from being stolen or used without permission. Copycat is one thing. Stealing is a completely another matter!
Some of f2o's stolen sketches can be seen here (link). You can follow f2o on instagram and twitter for more information @f2oDesigns
Fellow bloggers view on the matter: Ansam, ElDerwaza, His & Hers, Ace of Blog Arabic Post, Ace of Blogs English Post, Swera, Owlolive, Q8 Blend, Q8 Chapter, 965malls, Dusty Roses, Pink Girl, New Q8 Bride, Just Noon, Q8 Weblog, 7aji Dude, Kuwait Top.
---
25 Responses to "Stealing other people's work is NOT acceptable!"