order Misoprostol online no prescription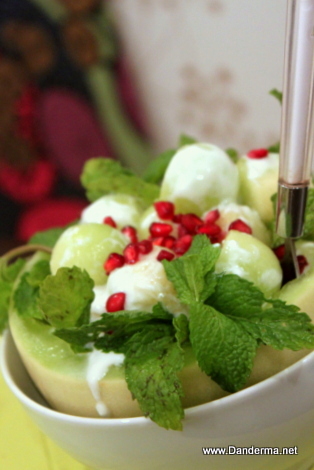 This is not a recipe per say, and its not even mine. My husband has the tendencie to go bersek at the fruit & vegetables section in the Co-op and buy things in bulk then we would be stuck. So we were contemplating what to do with one of the huge Honeydew melons he bought when he came up with the instruction to make this, hence the so called recipe was made.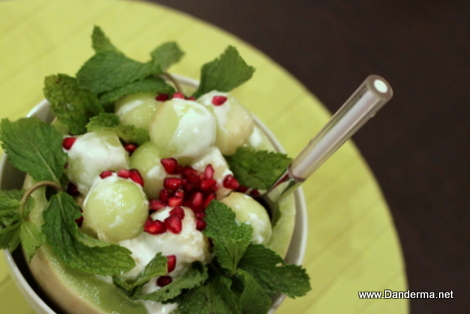 Ingredients: Half a Honeydew melon (or cantaloupe), a tub of low fat or fat free yogurt, a tablespoon of honey, some mint leaves, and some loose pomegranate seeds.
How to? Mix the honey and the yogurt. Scoop out the pulp of the melon with a tiny ice cream scooper, make into little round scoops. Put in a seperate bowl, then drizzle with the yogurt-honey mixture. Add the pomegranate and mint and voila you are done.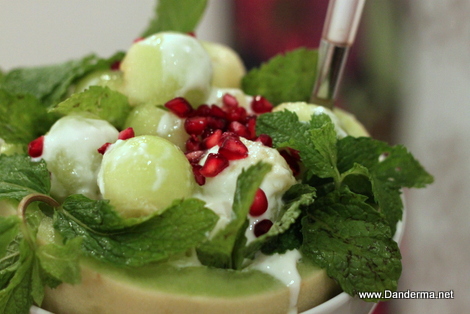 If it was me I'd add a tiny pinch of chilli pepper on top but I'm allergic to melons so I can't have any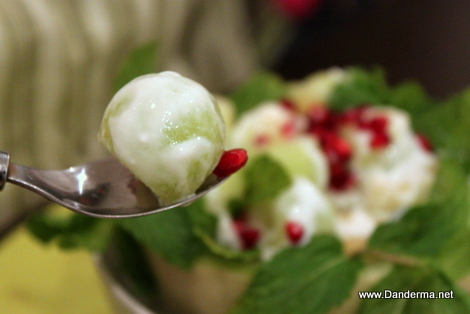 Its so easy to make, so quick, so light, and looks lovely. Very summery indeed and perfect for a quick breakfast or a light dinner. You can add whatever you want with the mix, mayabelah shay

All gone, bye bye. That was one deicious dish 😀
Shraykom?
---
5 Responses to "Recipe: Honeydew Melon & Yogurt Cup"