http://marionjensen.com/2014/12
Scoot over Nuttella, Lotus Caramelized Ginger Biscuit Spread is the new hit spreading around K-Town.
Remember when I posted a few weeks ago about the Ginger Lotus biscuits that every man in Kuwait adores and most women do too -men more than women though from my encounters-?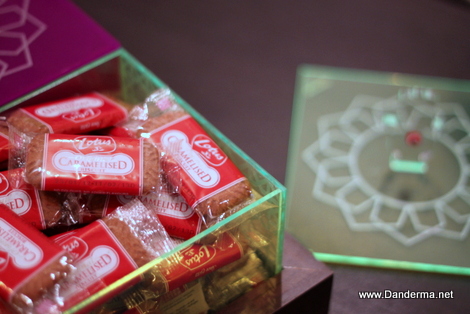 Surprise of all surprises, the very next day I found on Instagram that there is a new product, from the very same biscuit maker and this time its the Lotus ginger biscuit smooth spread, just like Nuttella! I think it was Basma 13 Cups who had it first and then people went haywire over it.
Everyone is asking min wain o min wain. I am not moved for I didn't like the biscuit in the first place and I'm not even a Nuttella fan but my poor husband has been making puppy eyes at the Instagram pictures and when we were last in TSC he was nagging "did you see that spread anywhere? Did you? Wainah? Mo ehnee?" Maskeen his heart is set on it.
Well, those jars are not available yet in Kuwait which makes it even stronger as a habba.  But Basma 13 cups had announced on Instagram yesterday that a guy called Marwan is going to bring some back home within 3 weeks and if you want it you can call him on 66188028 to reserve your own jar.
Anyways I've told you, Kuwaitis who have it are going gaga over its taste. Kuwaitis who don't have it are going gaga over getting a jar and tasting it. The Lotus Caramelized Ginger Biscuit spread is the new Nuttella and I have a feeling its going to be that way for a very very long time.
Check out Diet Ninja's Post about how good it is and what it went with (link). I also borrowed the photo above from his blog bs I know Sensai 7leew ma ygool la2

---
7 Responses to "Habba Alert: Lotus Caramelized Ginger Biscuit Spread"