Ever since I received Fortune Cookie Boutique's lovely invitation I've been looking forward to the actual event which took place last Thursday. I was there at around 5:15 PM and the launch was at five PM.
Don't you just love their acrylic infused door? Every time I go to the store I gaze at it. I wont to take it with me. Anyways by the time of my arrival of course it was already crowded and women were lining up to pay and/or try on clothes still.
In the middle of the store was a white clothed table with Ibra's latest necklace pieces on it. At first glance it was so overcome with shoppers touching and grabbing the candy like necklaces. It was hard to take any pictures. But then thankfully the cleared away for me to snap a few quick shots.
How pretty is this setting? It seems to be the latest fashion in modeling jewelry, having them in tea like table settings like it was done in Alwan's event (post). I can totally understand why given that the jewels blend in beautifully with the colorful china.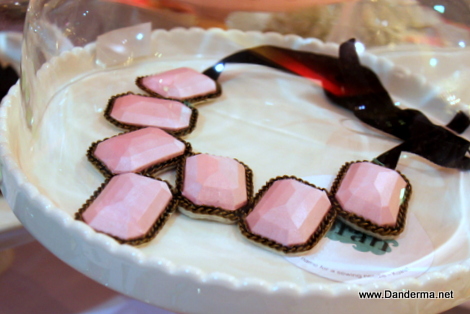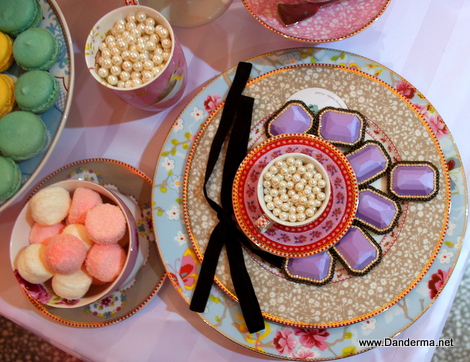 Now for the rest of the items in the store that I could snap.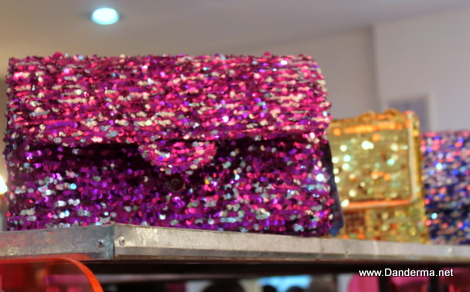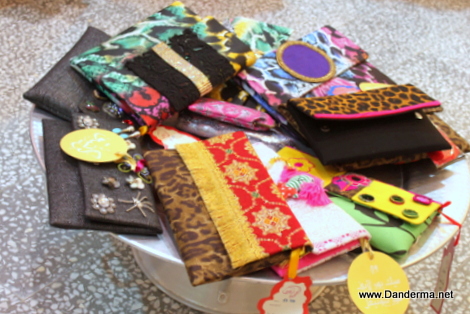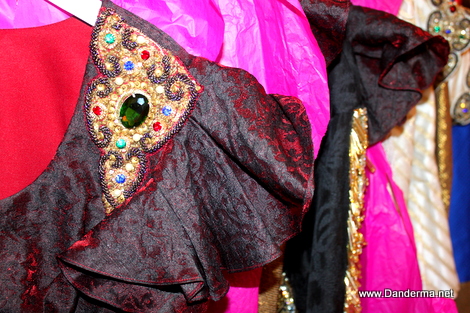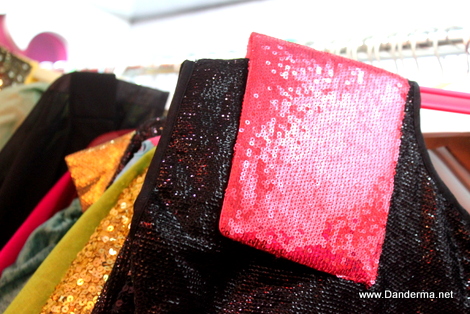 I have a mini 3qaal in black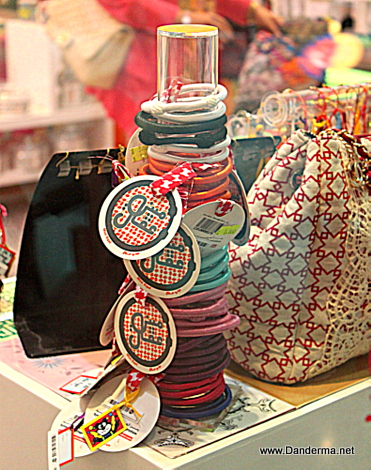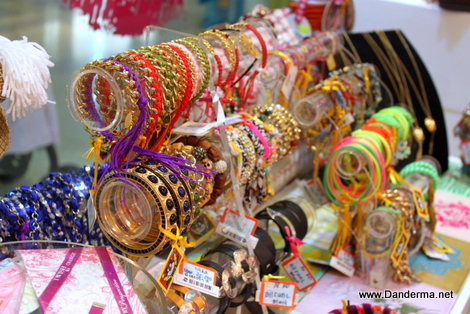 Part of Fortune Cookie's charm is their bags and price tags. You must know Kuwaiti culture very well to understand g7a6a. I remember my father loving the G7a6a bag so much he confisticated the bag and used it as a gift bag given to one of his friends.
The thing I didn't like in Fortune Cookie's event were the staring customers. Many women eyed the camera and may have suspected I am a blogger or were alerted that they might be photographed which they didn't want, so I got a whole lot of stares. If you know me you'd know I am actually scared of gathered women. I tend to fraeak out and flee their presence which is what I did. I wasn't able to take much pictures anyway but outside I took these of the displayed manniqueins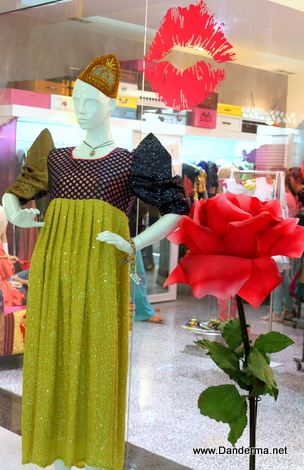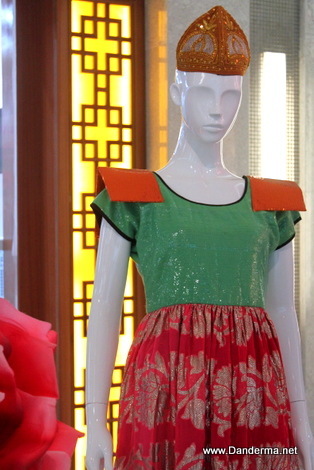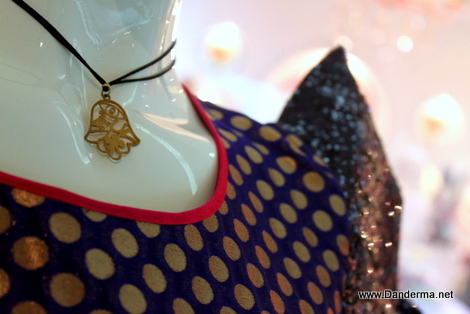 The best part about the even, in my humble opinion, was the quirky catering! So pretty! Yes pretty! If you were a kid in the 80′s you would totally identify with it! Check it out!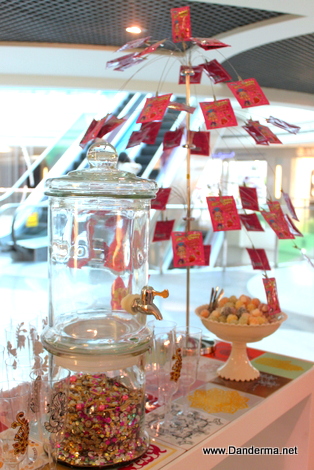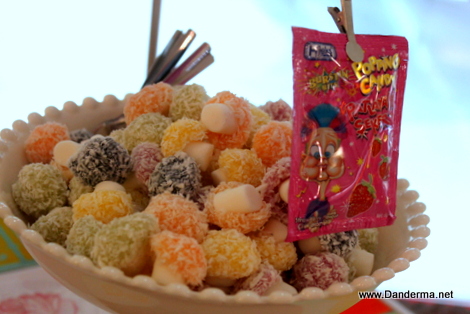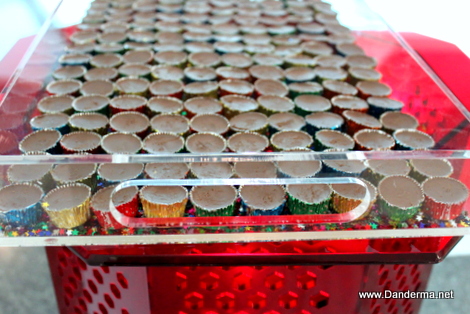 I had a picture of the boofak with daqos but I can't find it anywhere! How weird.
It was really a great event. Thank you dear Areej for invinting me, it was really nice meeting a Dathra fan

Foturne Cookie Boutique is located in Olympia mall, Salmiya. For more information you can contact them through their online store (link), facebook page (link), twitter (@FortuneCookieQ8) and instagram (@FortuneCookieQ8).
---
---