Last October I posted about my wishing we had more loyalty card schemes from businesses in Kuwait (post). All over the world you can get rewards for becoming a loyal customer by being given a card where you can collect points. I'm glad however to see loyalty cards popping up in Kuwait! In the last few days two loyalty cards from two very famous businesses were introduced! Yay!
The newest arrivals on the loyalty cards scheme is November Bakery's rewards card! A fabulous addition given that I'm quite a loyal customer. I took the picture from their blog but I'm so going down and getting my own soon.
The second loyalty card is from my favorite local gelateria, Gelato Italiano's!
Here are some more "new" loyalty cards that I've acquired in the past 6 months. Taco Bell's.
Alyasra fashion also have a loyalty card that I've never known about! Great for all the shopaholics out there shopping from their multiple brand stores

Shukran rewards point for a big array of stores and restaurants in Kuwait and the UAE: Carluccio's, Zafran, Home Center, Kurt Geiger, Ecco, Carpisa, Centerpoint, and many many more.
Dear Ansam had once posted about Tony & Guy's loyalty card which earns you a professional hair treatment once the card is filled out.
Jarir's loyalty card that gives you immediate discount on your purchases. I used to have one ever since they opened in Kuwait but I lost it a while ago so I applied for another temporary one.
The ones we already have for years now: TSC, Ikea, Keifan Optics, Zero Degrees, and 52 Degrees.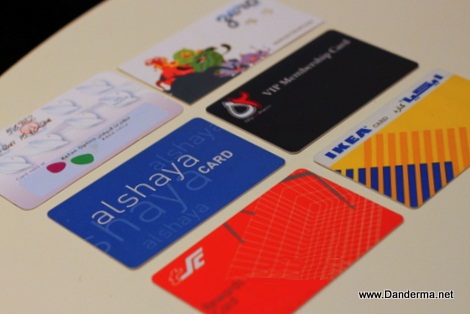 Now we have a great collection of loyalty cards that's making my wallet fat

I can't wait for more, yes I'm greedy and I want more and more and MORE cards! Way to go!
If you know of anymore loyalty cards in Kuwait, please share.
---
---