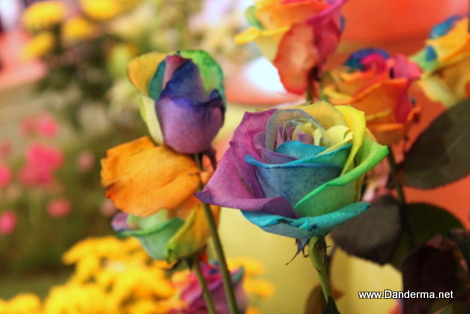 We don't really experience the four seasons phenomena in Kuwait. We basically have two seasons: summer and winter. We are supposed to be in the spring now but we don't really feel it. Its not like we see flowers blooming and parks getting greener. That was the case until yesterday when I went to the Avenues.
If you pass by the Avenues between 17-20 May you will get to experience the feel of spring as they have "The World Blooms" events on. Flowers, flowers, and more flowers EVERYWHERE!
We went to the Avenues for lunch and we parked in Phase II, the first thing we saw when we got into the mall was a… flower arrangements station!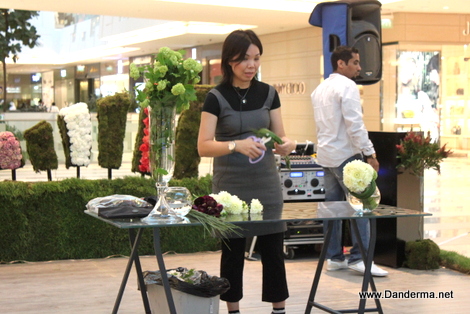 World renowned floral designer, Gray Kwok, is providing a demonstration on how to arrange flowers. Ms. Kwok is the one responsible for the floral arrangements throughout the Avenues by the way! She shows you the techniques of how to cut and twist your blooms into vases and facing her are glass tables with flowers and tools and women actually arranging flowers while their loved ones looked on, took pictures and videos, and cheered them on. Wanasa!
We stood around watching for a while then we went to see the rest. Alyasra's blooms.
Pinkberry blooms! That was quite popular as people kept standing besides it in turn to take pictures.
Ikea's blooms! Oh how I wish to have a similar garden setting.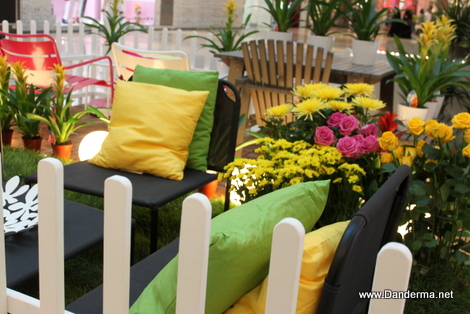 Tulips! I love tulips <3
I know these flowers! I used to see them in cartoons! Its the first time I've seen them in real life, they look like bells!
And these flowers… don't they appear in some famous painting by picasso or someone?
Next stop, the red crescent! Donate a KD and get a flower. There was a long long line.
A great idea! People all over the avenues were walking with fresh flowers that smells really good.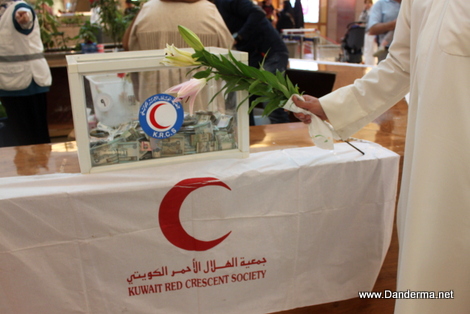 Next stop, Baroe's doorway!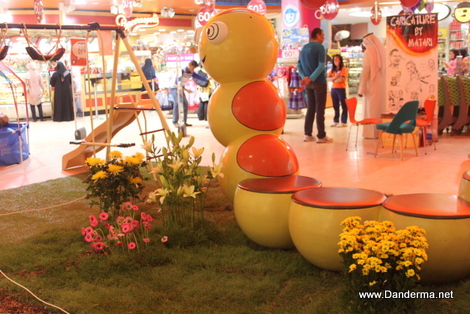 Those roses are gorgeous! How pretty!
Moving on, we saw another flower arrangement with Lillies!
Lillies are my husband's favorite flower. He stood there forever.
Then we came to the most attractive thing in the middle of the Avenues! Underneath this modern black structure the little glass display cages were filled with…
Butterflies! Very pretty, very different butterflies!
Besides each display is a card explaining the species.
How lovely was that walk through the Avenues? It felt like having a walk through a portion of Kew Gardens in the UK, only much less boring given that you are surrounded with shops and less humid since the AC was blasting full on!
The flowers and the event is arranged by Villa De Fleurs. In case you didn't know them they are one of my favorite florists in Kuwait where I've picked the flowers I've posted about (here) and (here). I love the selection of flowers they have available and the prices are very reasonable! Well done.
Thank you the Avenues for letting us take a taste of spring without having to travel. Thanks Abdullah Al-Baddah and Shaikha

---
2 Responses to "The World Blooms at the Avenues"