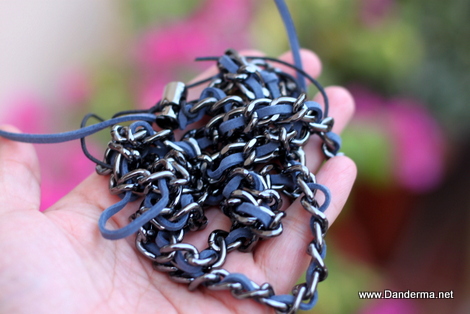 On instagram the other day I saw a chain not unlike chanel's bag chain handles, to be attached to your cameras and hung around your neck, sold by The Yard. I immediately wen online and ordered myself one.
Hours later my new camera chain was in my hand in the little paper bag from The Yard. There were many chain colors to choose from but I chose the silver and blue since it suits my wardrobe the most. Since I couldn't possibly take a picture with my camera of my camera with the chair, here is what it would look like when the chain strap is on.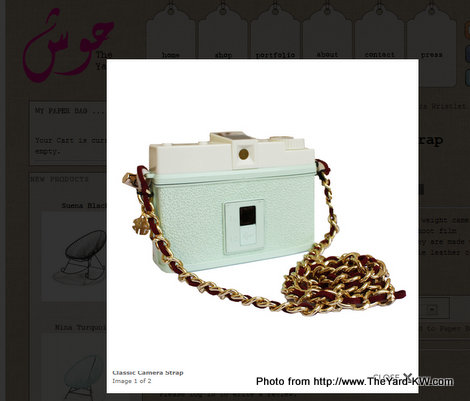 Now at least when I wear my camera on my shoulder I can do so in style, instead of using the ugly canon strap that makes me look like a wedding photographer. I wonder if I can attach hooks to my mobile and wallet and have them dangle from my camera strap? We'll try and see.
You can buy a similar camera strap from The Yard's website (here).
---
---