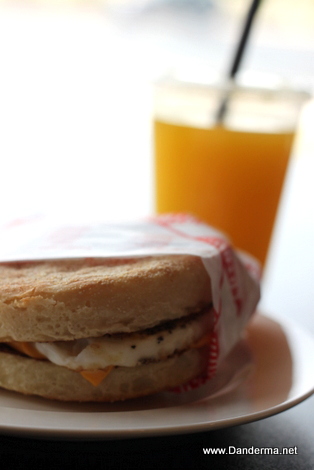 Around two weeks ago I received an invitation to try Fat Burger's new breakfast menu. I wanted to go but I then I got sick and days passed and not until last weekend did we get the chance to finally do so.
The breakfast timing is from 7 am till 11:30 am. We went to the Burj Jassim branch.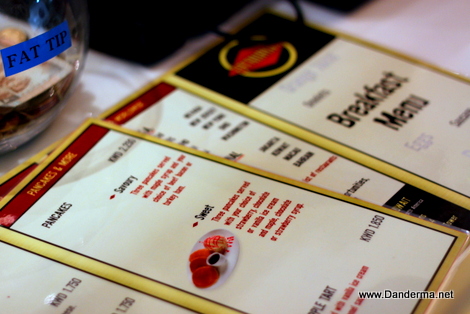 The menu wasn't that big. English muffins or buns made as breakfast sandwiches. Pancakesc, and three kinds of eggs with OJ and hot beverages. We placed our order and waited for it to be prepared.
First we got the drinks, Orange juice and coffee.
Then came our orders. Egg & Cheese in an English Muffin.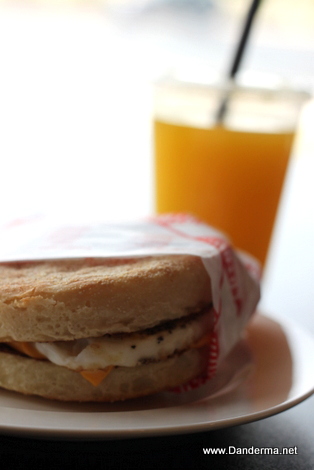 The omelet with hashbrowns.
The omelet came with a side of muffins, jam, and butter.
We dug in…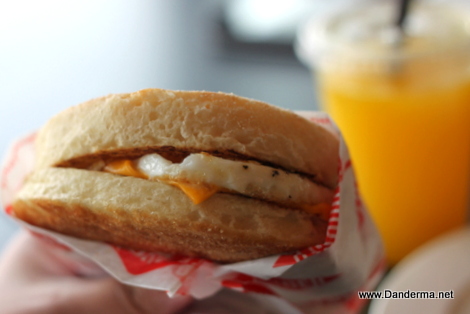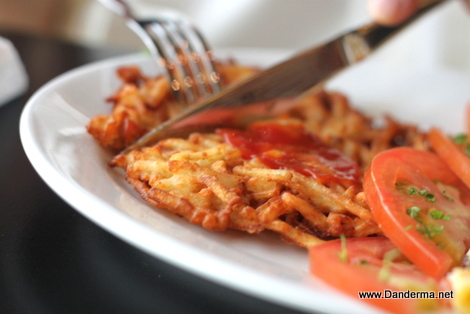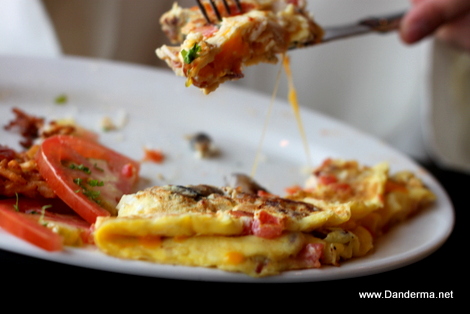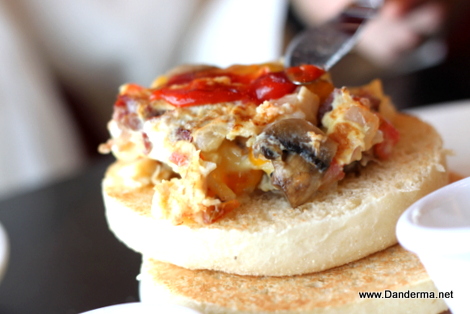 How was the food? It was good. The omelet was good albeit it was a bit too big with 3 eggs but good nonetheless. My muffin was good but I didn't like the bread of the muffin it self. It was 1- too big and too round and 2- a bit too hard when the muffin is supposed to be more chewy and 3- had too much cornmeal which sprayed around everywhere with each bite. It was too messy.
I think if they change the muffin it would be much better. Its not bad, it just can be better.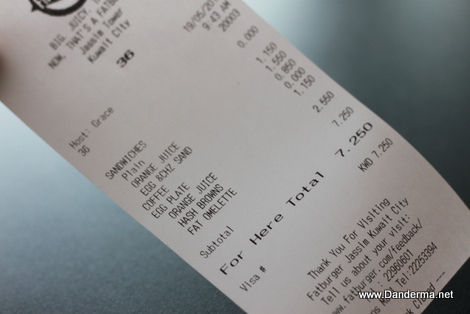 Our check came to be 7.250 KD which was OK but we kept checking the price of the Orange Juice… is it really 1.150 KD? If it is, then its too expensive for a cup of OJ to be frank. Eshda3wa?
Fat Burger is located in Burj Jassim (Kuwait City) and in Spoons (down north). They serve breakfast from 7-11:30 AM now. If you like diner style breakfast you may want to give them a try.
---
---