http://x-tige.com/designers/sissi-rossi
Bo Throos is a very cute cuddly toy that's been making a lot of fuss on instagram lately. His mama, alnoury, lets him spend each day with a different person, and last Friday was my day

His visit started by Bothroos shyly arriving at our doorstep. It took a while to get my husband to coax him inside the house. He was very shy indeed, check the picture above. Y7leelah.
I have a lot of toys I treat as my babies, Tootee and No3man dolly for instance (post). I thought Bo Throos would feel right at home with them but, well, they were aggressive towards him maskeen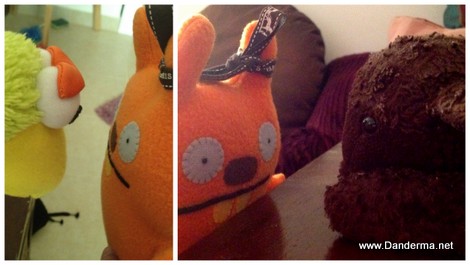 I had to scold them, they need to learn some manners! Anyways given that Bo Throos woke me up I took him through my Friday morning rituals, first breakfast.
He didn't like my cereal with banana and low fat milk, he hates diets, so he ate toast and Kiri cheese instead.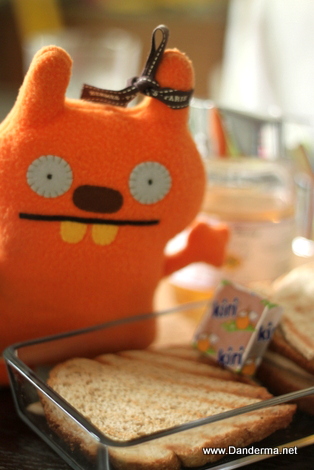 Then it was prayers time. He got tangled up in my thoub, too giddy to be indoors.
After prayers I took him out to play in the garden.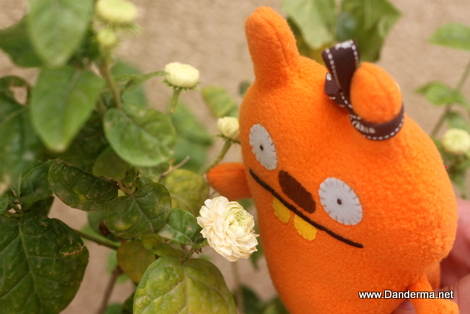 He demanded to be picked up and thrown in the air, my husband did that for him. He was laughing so hard.
It was getting too hot, so we went back inside and he wanted to watch a DVD.
He chose some munchies, went gaga over my London chocolate stash.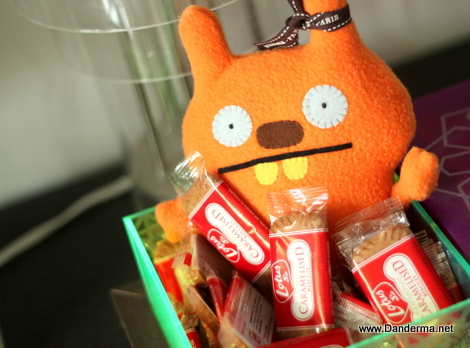 He settled down with Bazaar magazine and the remote control in the end. Apparently my DVD collection wasn't good enough for him 3eshtaw.
When it was finally time to start lunch, he came into my pantry and demanded he has a say in what I choose. So bossy!
As I assembled my ingredients and put some music on, he took a browse through my play list and chose his favorite song.
When I made fattosh, he took a long sniff, tasted a bit with his plastic pink spoon, and said he liked his mama's fattosh more!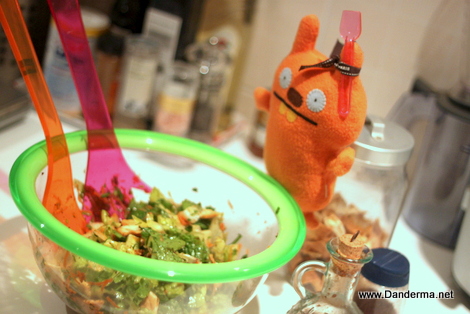 Come evening time and Bo Throos became all fidgity and whiny. Shfeek? He missed his mama's Karak (tea with milk). So we made him some Chai karak with mini darabeel on his size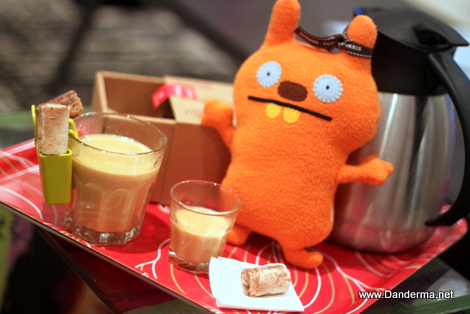 Bo Throos asked us about our plans for the evening, and my husband told him that he is going to a wedding so he began jumping up and down asking to go too. 'OK, Bo Throos,' my husband said, 'get ready!'. First things first, Bukhoor…
Then he went to get dressed and have some perfume on. He was scared by the sight of my straightener :p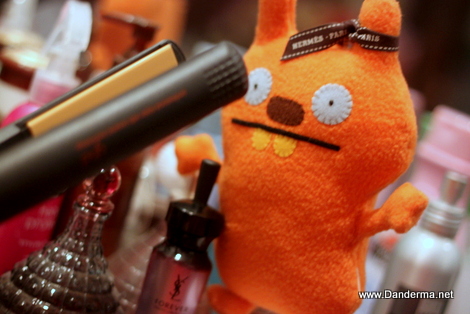 He found a mesba7, wanted to use it but ended up tangled up in it. He wasn't a fan.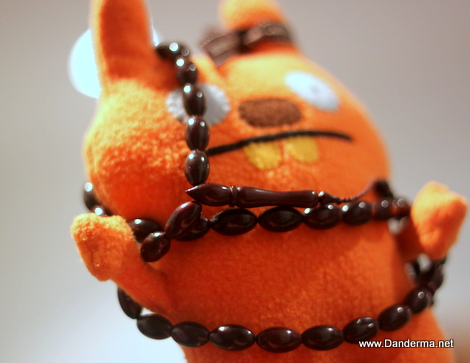 Anyways after a lot of prodding and huffing and puffing, finally keshakh. He wore ghetra o 3qal, chose Christian Dior's leather oud as his favorite perfume, and he was ready to rock.
Here, on 2nd ring road aka Share3 el7obb "love street", he got out of his chair and began dancing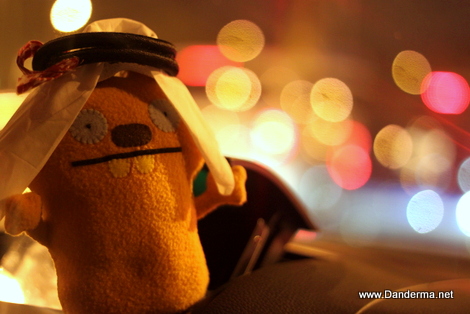 He was really excited, only he was a bit naughty and as a result we forbade him from going to the wedding. He was heartbroken!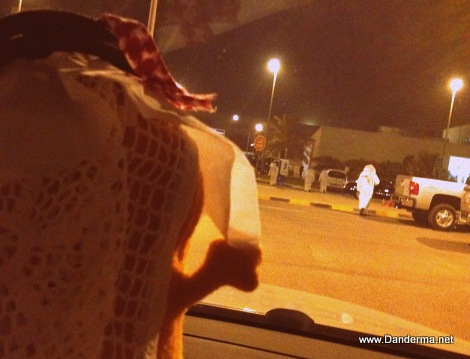 To make it up to him we took him out for dinner, his choice. He chose The Butcher's Den. Insha2 Allah by mid-day today I will post about that visit -with Bo Throos-.
In the restaurant, I showed Bo Throos my retainers and he jumped a mile! He is not a fan of dentists.
Finally back home, he changed his clothes and borrowed a sleeping dishdasha from my husband.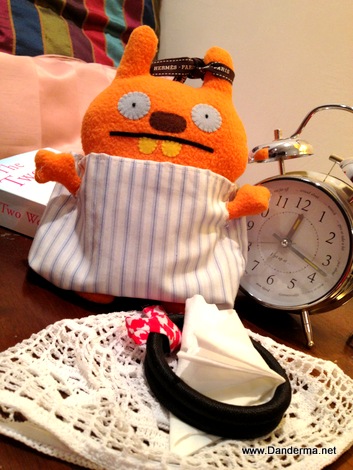 This is the last picture we took of him that day. A group photo with all our babies who finally warmed up to him as he went to sleep, ashwa

Bye bye Bothroos, you were sorely missed yesterday

Thanks to mama Alnoury for sending you over to spend the entire Friday with us. We must do it again soon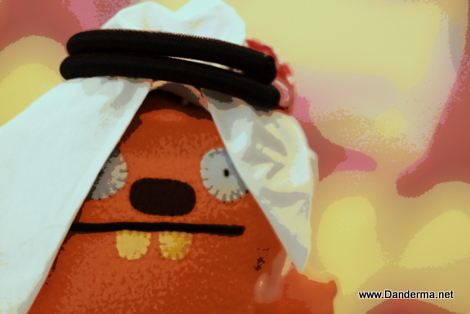 You can follow Bo Throos's adventures on Instagram using this link (@BoThroos). He spends each day with a different blogger or a friend. Next time you see him posing in Kuwait, don't be surprised

---
17 Responses to "Bo Throos's Day with Danderma…"