Kamensk-Ural'skiy
It was about a year ago when I went to the salon to get some hair treatment, I was then shown a sleek black box of my favorite shampoo brand, Kérastase, and was told this is an excellent caviar treatment for the hair that does wonders, according to  Kérastase, they say its their "finest hair care treatment ever."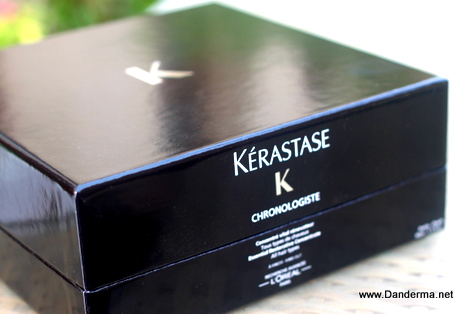 I forgot about it, or rather, ignored it for the price tag isn't really that low. But after I had removed my braces I'm going for a new and total makeover and after spending a long weekend day in the salon getting my hair done, I've decided why not?  Lets give it a try.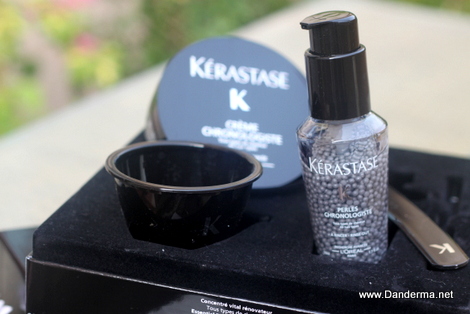 The box comes with four things: Cream, A pump filled with silver thingies swimming in sea water, a small marked mixing bowl, and a spatula.
All you have to do , after washing your hair and towel drying it, is to mix a certain amount of the cream with a few pumps of the pearly caviar like things, mix and apply to hair, wait a few minutes, then rinse out.
It is called the caviar treatment because those silver orbs swimming in sea water look like real caviar. Whether or not it does actually contain caviar in its combination is not that clear anywhere on the box. In Kuwait they call it Caviar Treatment though.
Did it work? Well, the mixing was a piece of cake, after I rinsed it out I immediately felt my hair strands become softer beneath my fingers, way softer, and styling it was smoother. I loved it! I wonder what took me so long to use it!
Is it worth the price tag? Well to me, it is. Those strands on my scalp are a part of me and they deserve the best treatment I can give them. After all, the box will last around 10 applications and if you divide the price on 10 you will be left with less than 5 KD which is cheaper than having your hair treated in any salon. I believe the treatment of the caviar was at 20 KD per treatment in the salon that day.
You can find out more about the Chronologiste treatment and if its suitable for your hair type here (link). Highly recommended.
---
13 Responses to "Recommended: Kérastase's Chronologiste Caviar Treatment"