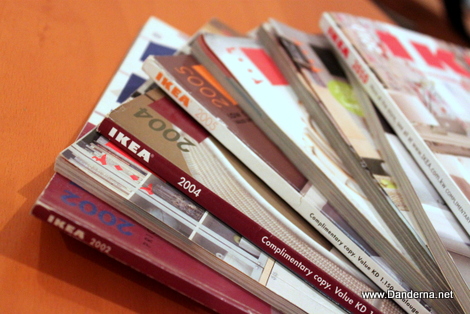 Yesterday morning I was checking instagram when a picture by dear fellow blogger 3ateeja caught my attention. The picture was of a couple of old Ikea catalog dating back to 1985 masha2 Allah! Mamma mia!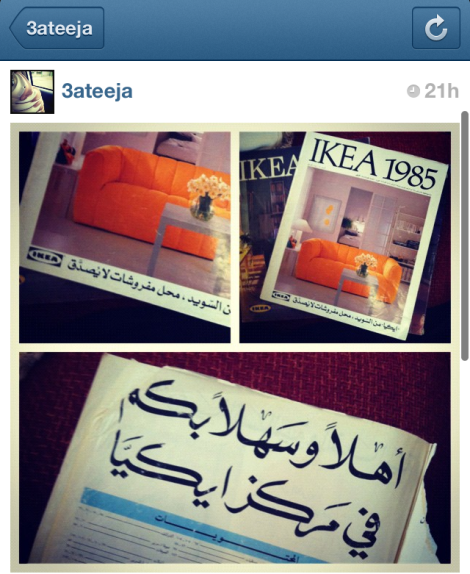 I kept staring at the orange couch, ever since I could remember I've been fascinated with Ikea. As a little kid in the 80's I never ever went into the kids area to play, rather walked around the store, looking at the furniture in awe and promising myself that one day when I grow up I will have a similar house -probably why 3/4 my furniture does come from Ikea-.
I dug out my cherished collection of Ikea catalogs, I have almost every issue since 2002, ten years back! Thumbing through the 2002 catalog made me smile fondly, imagine how thumbing through the 1990 catalog would feel? or the 1980? The designs of that era? New age retro!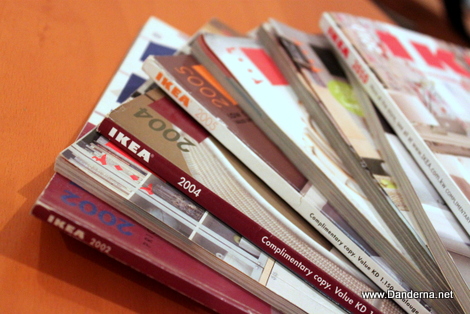 I went online searching and to my surprise I wasn't the only one looking for back copies of the Ikea catalog. Apparently they are sought after and you can make money off selling them in ebay. I even went to ebay and looked for them but there were only ones back to 2004. I have several copies of the years I have, I wonder if I can sell them too :p
So, if you happen to know, or see, or have any back issues of the catalogs and willing to sell it, please let me know. A scan of the pages would ease my curiosity -and many many others!-. Maybe I should try Friday market? Ikea should put together a book of their styles throughout the ages and sell it for people!!!
---
9 Responses to "Looking for: Back Issues of Ikea Cataloges"