Puente-Genil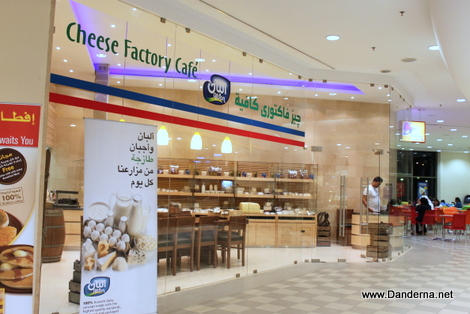 Ever since Alban Dairy's products appeared in TSC and they'v  taken Kuwait by storm. Their quality is unbelievable, so fresh and delicious. I've posted about their akawi cheese (post), their labna (post), and their qaymar (post). Their low fat laban and low fat milk are awesome too.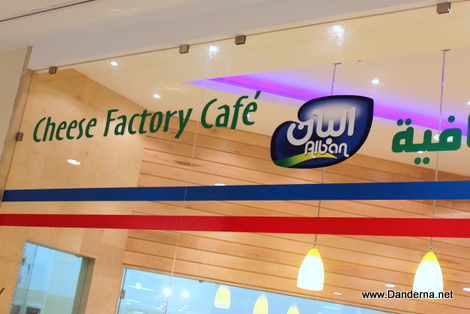 Naturally being a crazy Alban dairy fan I've been following them on Instagram. One day they posted about a Cheese store they are opening and ever since I've been agitated, waiting for it to open. Guess what? Its finally open and as soon as I realized that I headed over there to check it out!
Imagine yourself, a cheese obsessed person, walking into a store filled with good fresh cheese? Its like finding a cheese treasure!
The decor of the store is very fitting indeed, like this cauldron on the long wooden table, you look at it and you imagine many scenarios involving melted cheese, including a childhood fantasy of eating Heidi's melted cheese sandwiches prepared by her grandfather!
Check out the huge bells, like the ones cows wear abroad.
Now, the cheese display.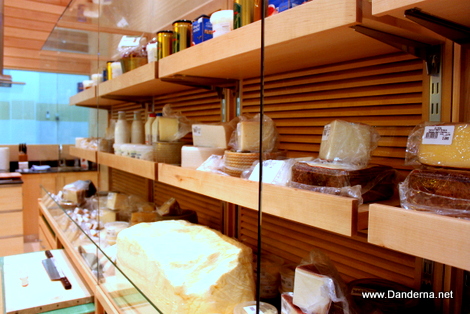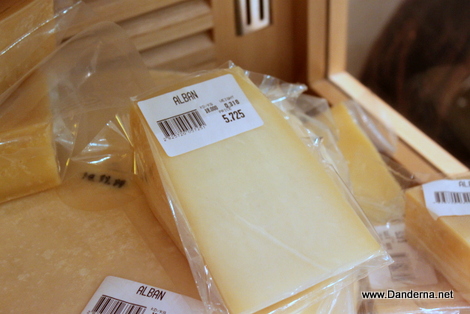 There was this huge block of fresh golden butter in the middle. It took all my willpower not to try and sink my hands into its surface :p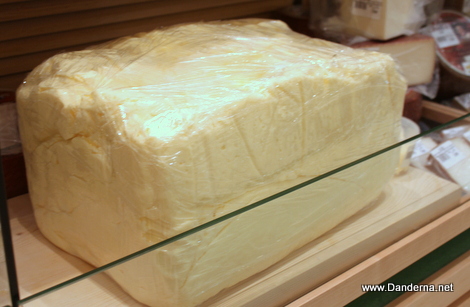 Check out those beautiful milk bottles! Ooooh imagine if we have fresh milk and liban delivered to our houses in these bottled, just like in the UK? And when we are done we would give them back the next morning, reducing the use of plastic? Why not? It could happen and these are so cute!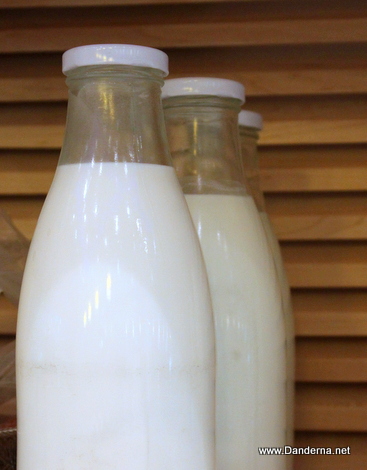 Other products include fresh eggs as well. I never tried their eggs before, I must do insha2 Allah.
What did I buy? A nice block of Raclette cheese of course, I'm planning to use my Raclette oven for a lovely Raclette lunch like this one (post).
I was told I was their first customer yesterday. I wonder if I was the first customer ever?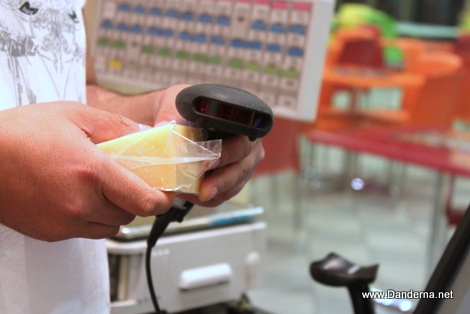 By the way, their Liban (buttermilk) is so unbelievably good! My husband almost claps in joy whenever I buy it for him and it never lasts more than a couple of day in the fridge. Taste? Not very salty but the acidity of it is just perfectly right, yum!
The Cheese Factory Cafe is in its soft opening phase and will include more products by the time they are officially open.Given the word cafe in the title, I wonder if they will be making cheese dishes and serving them customers at some point in the future? I truly hope so. Best of Luck Alban Dairy, keep up the good work

Alban Dairy's Cheese Factory Cafe is located inside TSC Sha'ab, right by Mcdonalds and Taco Bell. For more information you can follow them on Twitter (@albandairy) or instagram (@albandairy)
---
2 Responses to "Review: Alban Dairy's Cheese Factory Cafe"