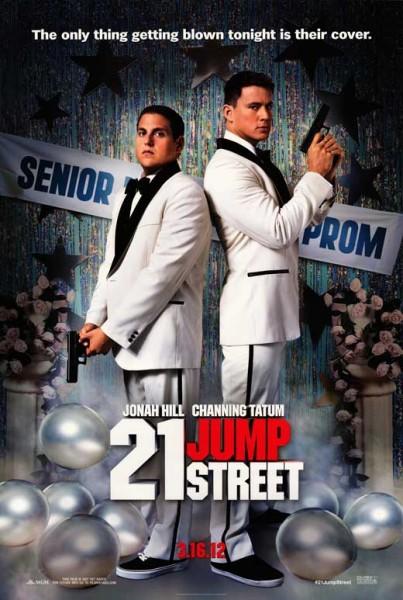 I went to see this movie just to kill some time. I didn't have any high expectations as I don't much like either of its stars (Jonah Hill and Channing Tatum, yes I don't like Tatum much) and the story seemed exhausted already. However, I was in for a pleasant surprise as I enjoyed the movie very much and laughed until I was close to tears.
The movie is an adaptation of a famous late 80's series of the same name starring Johnny Depp. Its about two cops who in high school were the geek and the prom king but they ended up becoming best friends in Police Academy and graduated together only to be assigned as undercover high school students to investigate a drug ring at school.
It was very funny indeed. No children were screaming or cat calling since it was 18+ and none were allowed in. It was really funny and we enjoyed it very much. The kind of movie I'd definitely watch again. Tatum wasn't so bad himself so I didn't mind him much, he seemed perfect for the role. Sadly I don't think it will make it to Kuwait's movie theaters anytime soon and if it did it will be badly cut like a shawerma so you shouldn't bother. Wait for the DVD release, its worth keeping on your shelf.
Oh and Johnny Depp does appear in a scene! I wonder if it was meant to be his old character in the original series? Never saw that before.
---
4 Responses to "Movie Review: 21 Jump Street"