Do you know what's it like to have one of your dreams come true? The rush of emotion that engulfs you in sheer happiness, knocking the breath out of your lungs and transforming you into an emotional heap?
I had that feeling last week. One of the reasons I wanted to go to Dubai so badly was to check out my first book in Kinokuniya. Something I wasn't able to do since its release there. I have seen pictures and people have told me about it, but I didn't truly believe it until I walked through Kino's doors.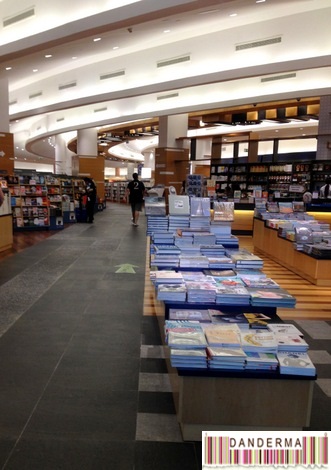 Deliberately I didn't ask about the location of my book. I just grabbed a basket and started browsing around in a nonchalant manner. It didn't take me that long until my eyes fell on it though, it was in the local interests section.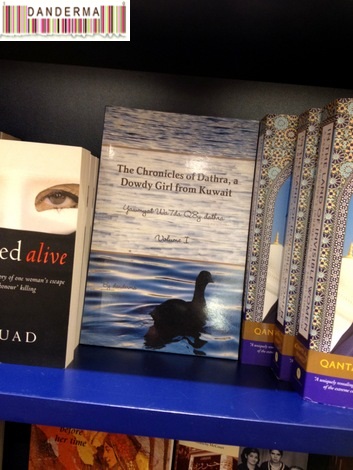 The moment my eyes fell upon the book, my book, I didn't recognize it. Then it clicked in my mind. Next thing I know I sank to my knees in front of the book shelf and started wailing. Big fat tears of happiness I couldn't comprehend. That moment in time made me realize I had fulfilled a dream of mine, the proof is right there in front of me. I took pictures, I sat on the bench opposite the book for a long long time and kept coming back. Gazing at it the way lovers gaze upon their significant others while they slept.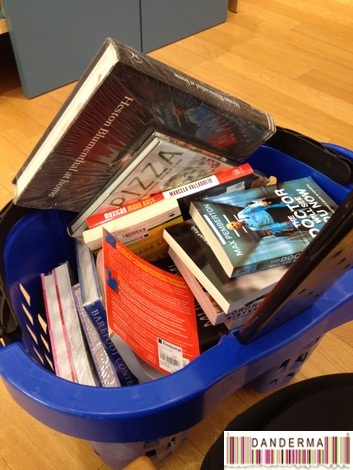 A while later, a long while later, I was done checking every single shelf in Kino. I went back to see my book with a basket full of books of all types and genres. I had to put half the books I wanted away though because we didn't have enough space in our luggage to bring them back. I gazed one last time at my book. It struck me as I checked out its neighbors that it was entirely surrounded by tales of oppressed women from the Middle East. Was that all we had to show for? Tales of oppression and semi slavery by our males? Even though my Dathra is not all happy and roses but at least it might paint our little part of the world as something more than males locking up their females and females going the distance in the shadows just to gain their freedom. We do need more books from local writers out in the open. Less ominous ones that is.
While in Kino, I had encountered around 30 other Kuwaitis browsing for books. On my instagram account many people were happy to see Kino's picture and liking it, wishing we had a similar bookstore in Kuwait. Why can't we? No, really, why can't we? What is it that we have against reading? Censorship? Really? Is that it? Or is it because no body cares much about books? I want a proper bookstore to open in Kuwait. One I could lose myself in, one catering to all needs and genres.
What does Kino's have written above its book displays? Its the first verse ever from the Quran. In case you didn't know this, the first word ever uttered from the Quran was Eqra2 = Read. Read! We WANT TO READ! Let us read. For the love of god, someone help us read :'(
Anyways, Kino and Amazon dreams fulfilled, now I dream of seeing my book in Waterstones UK insha2 Allah. Ameen!
---
---