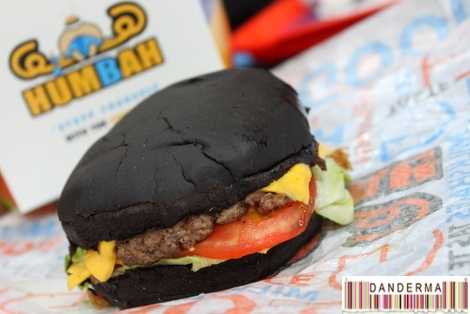 We were invited yesterday on a pre-opening sneak peek of Humbah, Kuwait's newest burger joint.
Humbah is not entirely new per-say. They've made numerous appearances around Kuwait with their moving burger van. However, the actual restaurant in Shuwaikh is supposed to open today at 4:00 PM which is about an hour ago.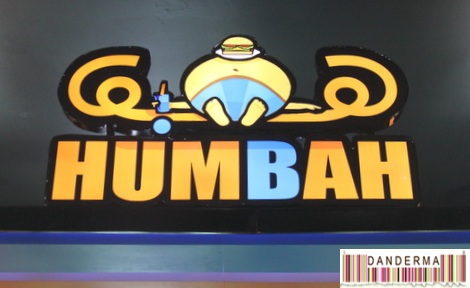 The logo is very funny, of an obese guy on his back with a burger on top of his bulging stomach. I've always wondered why a burger place was called "Humbah" which means mango in Kuwaiti. Apparently the fat guy in the logo is called Humbah! Meet him and his family.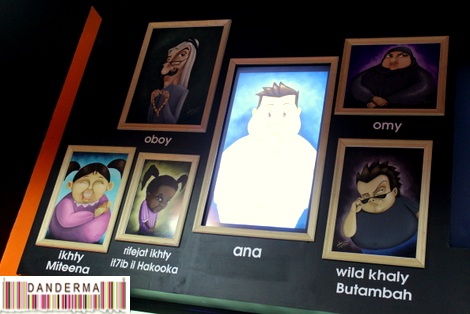 Ya7leelha the familia made me laugh! His sister Miteena (fat), his cousin Butambah (again, fat). His sister's friend who loves 7akooka (the burnt rice found in the bottom of rice pan). Each and every family member has his own burger of course.
My companions debated the order of a while and while they did I checked out the left side wall of the restaurant were a modern version of a Juke box is available, only its an iPad concealed in the frame. Nice! I want a similar one for my home!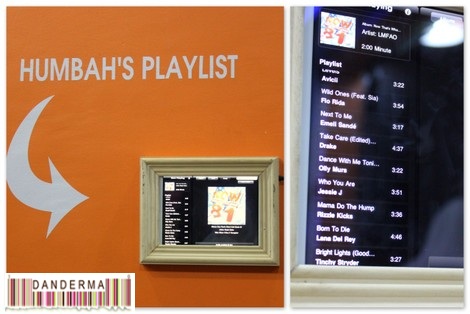 On the beat of Titanium the order was placed and I took a few pictures from around the restaurant.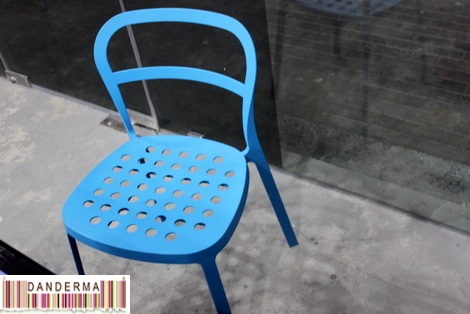 We didn't have to wait long for the food to arrive.
Two burgers, two fries. The first one was the Miteena which is the sister's burger. It comes with mushrooms batted lightly in batter.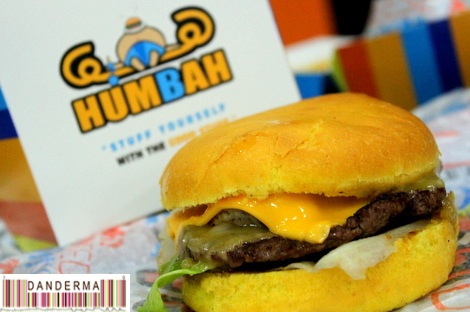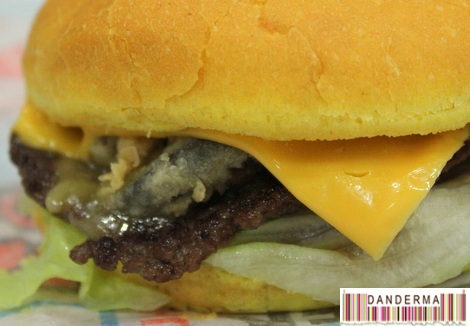 The fries come in slathered in a pinkish sauce called the tweet if I'm not mistaken.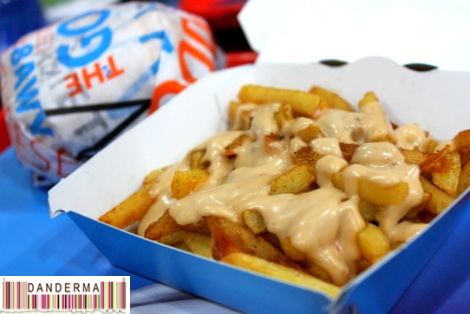 The only complaint I heard last night is that the fries portion is too big. Maybe they can have it comes in different sizes?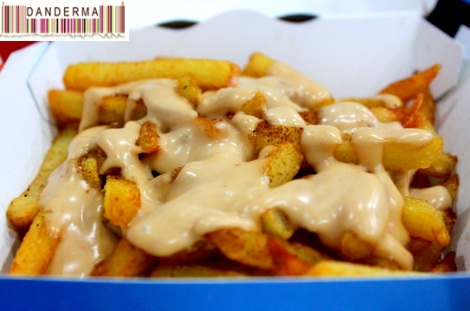 The next burger was the Hakooka, the sister's friend burger that is. It comes in ink black bun. I'm not sure why the bun is black, is it just food coloring or squid ink, but it sure looked different. Good different that is. 9ej 7akooka!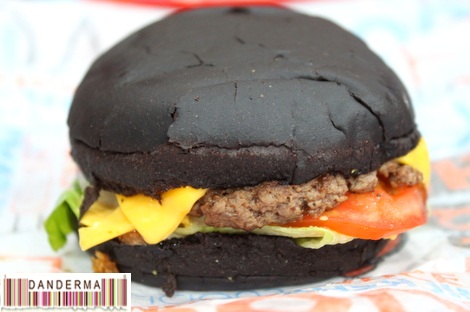 Hakooka comes with a "crunchy sauce" and as you can see it looks crunchy indeed. I don't know why it reminded me of Monica's moist maker layer in the Turkey Sandwich she made in Friends. They say its good as well.
Both burgers were devoured happily. According to my companions it was really really good and worth the hype.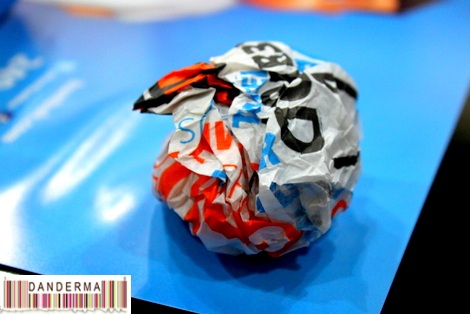 As we were about to leave we wrote with markers on wooden panels on the walls where other diners had already left their mark. Here is what I wrote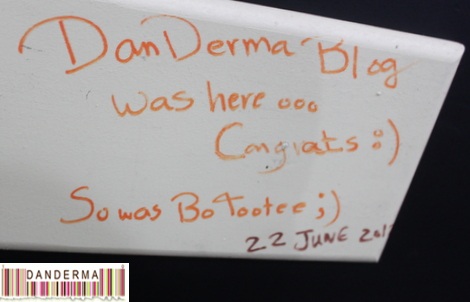 The good news is that Humbah is now open. You can jump in your car or have someone pickup whatever you crave. The location is in Shuwaikh, right past A2z if you keep it on your left, besides Alkelha restaurant.
Thank you Mr. Mubarak Al-Sabah for your invitation and kind hospitality. For more information regarding Humbah and proper directions you can call them on 24911115 or check their website (link) or their facebook page (link) or follow them on twitter (@HumbahKw) or Instagram (@humbah).
---
8 Responses to "Review: Humbah Restaurant Opening"