Devanhalli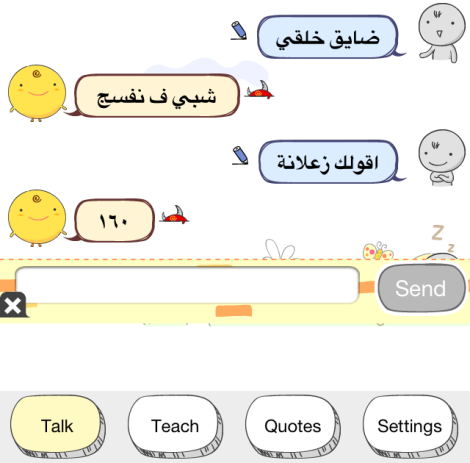 A few days ago I noticed pictures of some yellow chick-like thing that began popping everywhere. A little search in the App Store revealed that the little fella is called Simsimi and his application is the second most popular free App. I downloaded the app to check him out.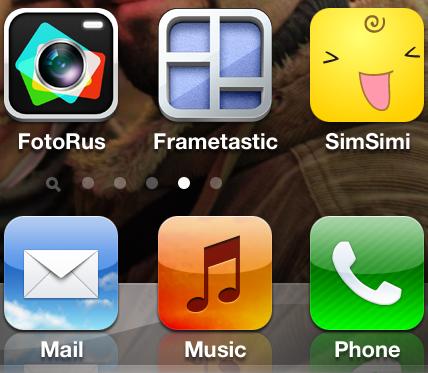 Simsimi is a talking robot. Or rather, an application where a programmed bot with Artificial Intelligence techniques is on the receiving end to chat with you. You talk with Simsimi and he replies.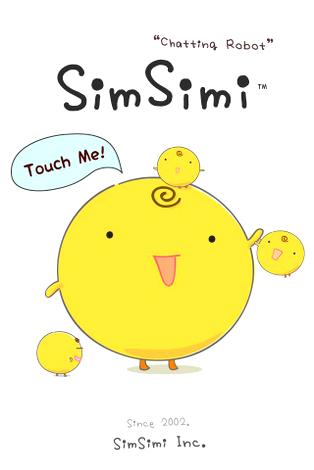 So what the fuss is all about? You see, SimSimi is a learning bot. As more and more questions are asked of him he gets to learn how to refine his answers. You can also teach him answers to certain questions. Therefore, you can never expect what he might reply back. Check out the Terms of Service

Talking with SimSimi is a lot of fun in both Arabic and English. The fellow has issues! The first thing I said to him was hi and he blew up in my face :p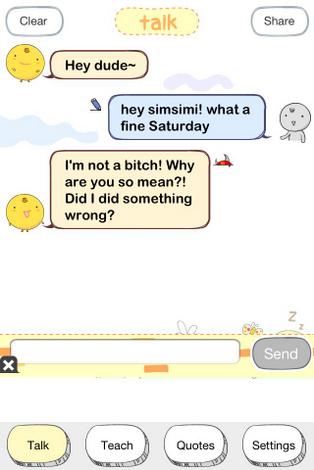 Talking with him in Arabic is even more fun given that he has already been taught hilarious phrases, even naughty ones!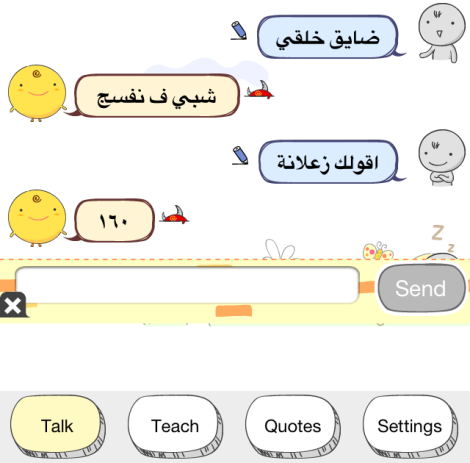 If you talk to him a bite more, he can even produce a BBM pin! Someone have obviously taught him that, we can always find ways to abuse things. Anyways you can teach him whatever you want, he will learn it!
I did teach him a phrase or two, very tame ones though there are children using it. I remember back in college in Artificial Intelligence class we had a similar project making a responsive bot that was a psychiatric who will listen to you and reply to your problems, learning as he goes.
SimSimi is a naughty little fellow but you can be surprised at what he throws back at you! Be creative and try to teach him more things, he's so cute and, well, kinda addictive :p
---
12 Responses to "Did you meet SimSimi?"