cheap clomid 50mg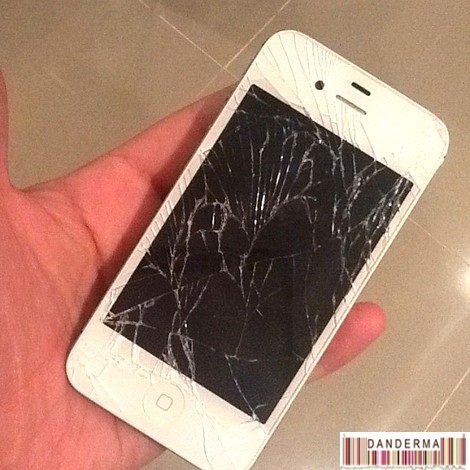 Yesterday evening I was trying to shoot a video with my iPhone so I was trying to balance it on a narrow table when it fell, face down, on the ceramic floor. I picked up only to gasp when I saw the screen was shattered!
It had fallen before, a harder fall, and nothing happened to it. Why now? I immediately began to cry over my lovely iPhone now mangled into pieces. I took a picture of it and posted it on instagram asking for help, I was in tears, suffering a mild nervous break down with bile rising in my throat and some searing pain in the left side of my rib cage -which is still there for some reason-. My friends over at instagram helped me out a great deal and I got my iPhone fixed less than an hour later. I thought I'd share the knowledge.
First thing I called iCity, the workshop and the branches, but no one picked up.
Next I called wefix but they close at 7 and the incident happened around 8 PM.
Next, I was told there was a guy who does home delivery fixing service. You call him and tell him your problem and he will arrive at your doorstep and fix it for you. I did call him but he couldn't make it until 9:30 PM the next day and I wanted it fixed immediately. Price? 25 KD. You can call him for your next emergency at 22623023 company.
I was told that in residential areas, inside the co-ops, there are technicians who can fix phones. Ones I've got were Shamiya, Khaldiya, and Yarmouk Co-op.
In hawalli, bin Khaldoon street, there is a store called "Chinese Michael" or Michael el9eeni. He had gotten a lot of recommendations but he doesn't fix it immediately and there was no way on earth that I'd go to hawalli in the state of mind I was in.
People suggested that I take it to an Apple store if I am travelling and they can fix it or replace it for you. I will keep that in mind if, god forbid, it breaks again and I'm abroad.
Someone also suggested I buy the screen online and do it myself. Its supposed to be easy. Obviously I couldn't wait but I like the idea. I'm going to order the screen and keep it for emergencies.
Last but not least, going to The ma6afee street (the one right in front of Al-Raya center in Kuwait city) was the option I had opted for. 20 minutes, 20 KD, and an authentic screen was installed instead of the broken one. The store that did it is called A-1 phone tel 2245925.
My iPhone was back into action, as good as new. I hated how it shattered into pieces, how the shards of glass were disintegrating and poking my finger tips. My dear iPhone, forgive me for I thought the glass you were made of was indestructable! Thanks to each and everone of you who adviced me of what to do

---
19 Responses to "What to Do When Your iPhone's Screen Breaks"