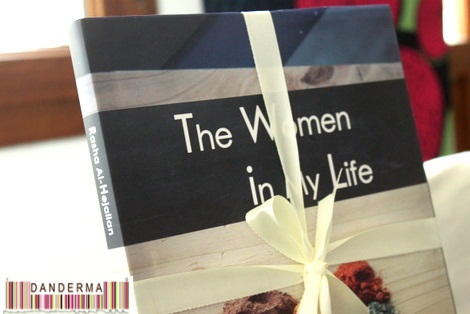 As Ramadan draws near I expect to see new cookbooks arriving on the bookstore shelves these days. Just in time for Ramadan, a new and rather unusual cookbook, "The women in my life" was kindly sent to me last week by the author, Rasha Al-Hejailan.
Rasha Al-Hejailan is a 28 year old Saudi woman, married with two kids and living in Kuwait. Because of her father's job, Rasha spent the majority of her life living abroad. Because of that she had lost touch with a lot of her friends and relatives. How many of us had been in that situation before? However, Rasha decided to do something about it, which is when her project was born.
Rasha decided to contact all the women in her life and ask them to donate their 'signature' recipe that she would include in a collaborative cookbook. Look at those chocolate sushi like bites? Looks yummy mo?
Unlike any other conventional cookbook, Rasha likes to think of it as more of a recipe journal with a more personal touch. The first half of the book are Rasha's recipes and what they mean to her. The second half of the book are recipes from the women in Rasha's life.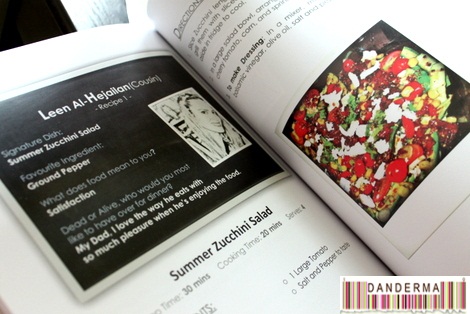 The lovely pictures in the book were taken by Rasha herself which keep the cookbook true to the initial intention, an amateur recipe journal with delicious and simple every day recipes cooked by the average woman. Look at pancakes, coffee pancakes! I want to make this recipe!
Part of the book's sale proceeds go to two different charities that help children in need. One is 'Helping Hands KSA' a local charity in Saudi Arabia that directly supports underprivileged children. The other is a newly established pediatric care department at 'Fawzia Sultan Rehabilitation Institute (FSRI)' in Kuwait.
Thank you so much Rasha! I loved the book and the dedication, its an honor. Several of the recipes I can't wait to try myself! Best of luck and kudos on the cookbook idea!
The book had started selling this week but you will not find it in bookstores. You can order your copy by sending a message to +965 55172762 and the book will delivered to you.
---
2 Responses to "New: "The Women in my life" Cookbook by Rasha Al-Hejailan"