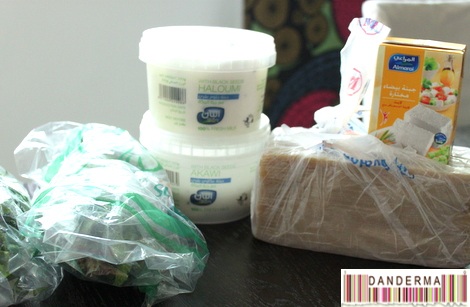 I'm a person who cannot resist samboosa. Given that I can polish off a platter of samboosa without looking twice, I limit myself to having it during Futoor in Ramadan and having it only baked instead of fried. Therefore, I have this tradition of making my own samboosas with my own ingredients when Ramadan approaches.
I know I don't have to make samboosas at home given that they can be found everywhere but making samboosas is so easy plus its soothing, to me at least since it brings me back to the simple days of my childhood when we wrapped samboosas ourselves. Some women now adays look down at people who wrap samboosas themselves, even make fun of them. Well, guess what? You can spare me the spoiled attitude. I want to make them, kaifi! Anyways,  this is what I need.
A selection of cheeses: Akawi, Halloumi, Low fat low salt feta cheese, and Kiri. This year I chose Alban Dairy's akawi and halloum for I have had a delicious previous experience (post). I cannot wait to see how they will elevate the taste of my samboosas.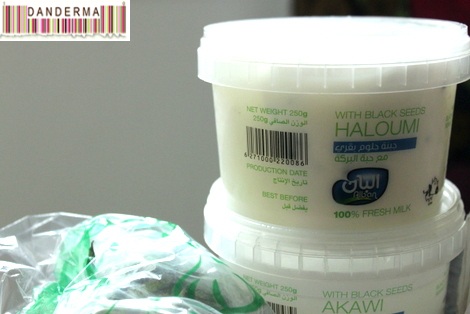 Sheets of samboosa dough, quality ones of course. I only purchase mine from Qadsiya Co-op samboosa guy. They have the best samboosas in Kuwait, hands down. I usually purchase one kilo and its enough for around 100-120 samboosas.
I freeze my samboosas in Tupperware boxes. Therefore I use wax paper between samboosa layers so they don't stick to each other. I cut them the size of the box.
Now if I'm using akawi cheese I need to have it soaking in water for two days otherwise it would turn out too salty. Two days later I wash it and chop it into cubes with the halloum cheese, add some chopped fresh herbs, whatever I can find, and mix well.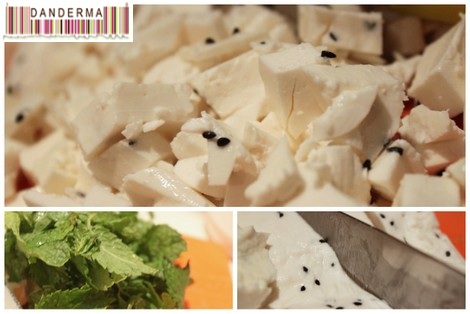 The low fat low salt white cheese I use is mixed with dry mint.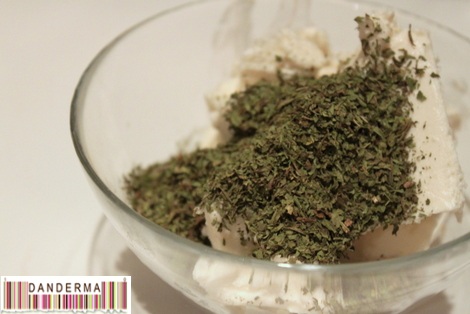 I found out that the dry mint tastes much better than fresh mint in samboosas for some reason. mixing them both can't be easier.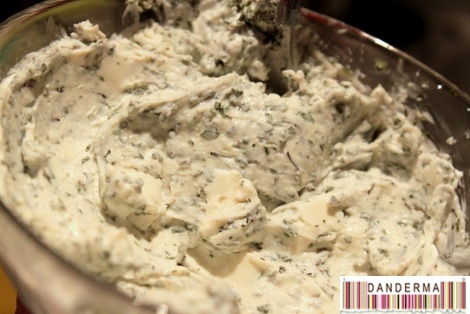 The last thing I need is a glue used to close the samboosas. Nothing fancy, just a bit of flour -wheat, rice, corn- mixed with a bit of warm water.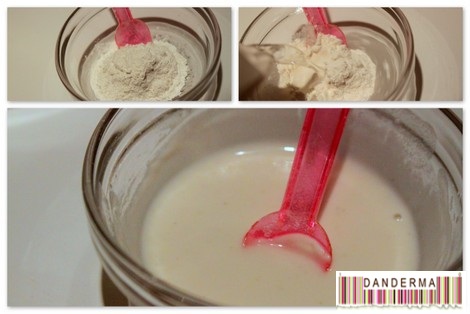 Now that everything is ready, its time to wrap the samboosas. I put on a dvd -The ring- and sat on the dining table watching and wrapping.  First I take out a few sheets of samboosa dough at a time, covering the remaining sheets with a damp towel so it doesn't dry up.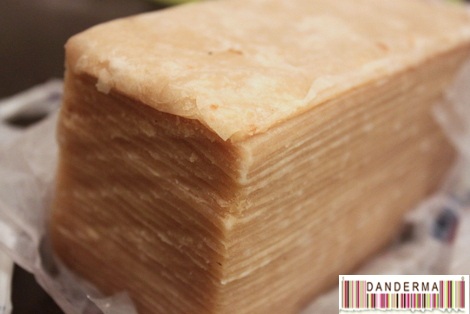 The samboosa sheets are so tempting, I cannot resist not sneaking a few while wrapping samboosas and eating them especially if they are bought fresh and bubbling hot. Next, this is how you wrap it in steps, its so easy, basically you fold it 3 times as a triangle and fill it with the akawi cheese mix then seal off the edge and voila, you are done!
The technique differs a bit when wrapping soft cheese, it becomes much easier.
And with Kiri cheese is its even easier as the Kiri cheese square is the perfect size for a samboosa when cut in half.
As for the samboosa filling, the world is full with possibilities. Cheeses, Pizza filling (tomato sauce, olives, and mozzarella cheese), Mexican (re fried beans,  sour cream, cheddar cheese, guacamole), Traditional Kuwaiti (chopped canned Kraft cheese), Minced meat, Cooked veggies, Apple pie filling, chocolate, Qaymar & Honey, PB and Chocolate swirls with caramelized nuts. I did plain chocolate ones which I will dust with some powdered sugar when they are baked.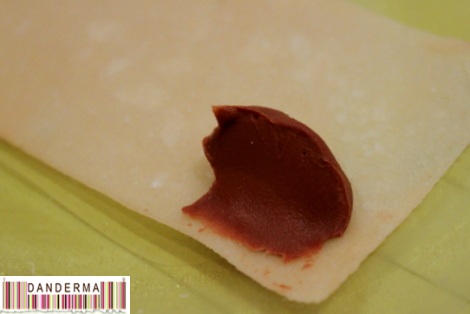 This is what I mean by stacking the samboosas over waxed baking sheets.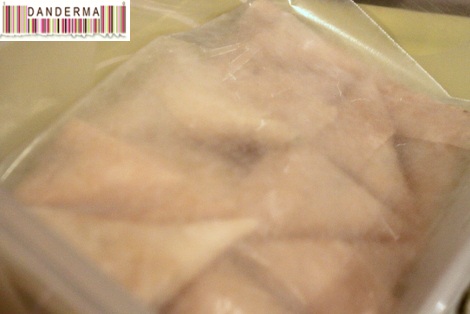 When one box is done, it goes into the freezer awaiting Ramadan's arrival.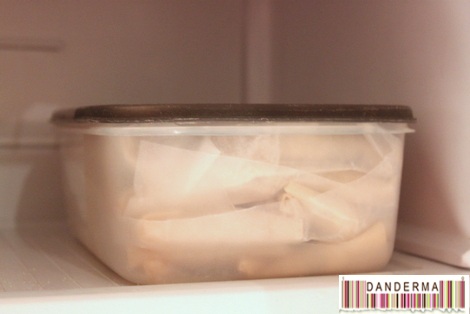 I can't wait for Ramadan to arrive. I love this time of year, the anticipation, the preparations, the longing, the shopping. Mbarak 3lekom el shahar in advance. Allah ybale'3na eb shahar Ramadan  o y3eena 3la 9yamah o qyamah insha2 Allah.
---
18 Responses to "Ramadan Preparations: The Samboosa Making"