I had just arrived home yesterday when my door bell rang. Suddenly, there was a huge early Ramadan gift basket from Gloria Jean's coffee. I had a flashback of the Ramadan gift basket I had received last year (post).  With the gift basket came a catalog of Gloria Jean's gift baskets.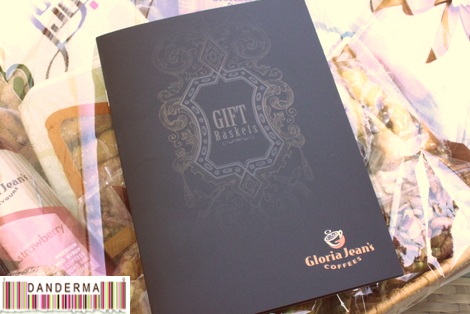 I will get back to the catalog later on in the post. Now, unwrapping the basket from the paper.
A little bit overwhelming! Lets see what's inside. The first to come out of the basket were those two bottles.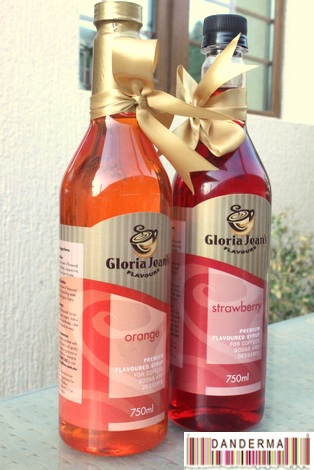 Two bottles of flavored syrups in orange and strawberry. You can add them to any hot or cold drink.
Next those small bags of crispy munchies: Date Sticks, Sesame Crunch, and Peanut Brittle. The Date Sticks are really really good if you are a date lover.
Next came three bags with softer ingredients: Prunes, Raisins, and Mixed Nuts.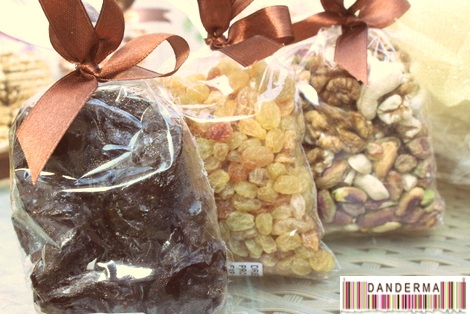 Next came a box of dried fruits and a box of mixed nuts.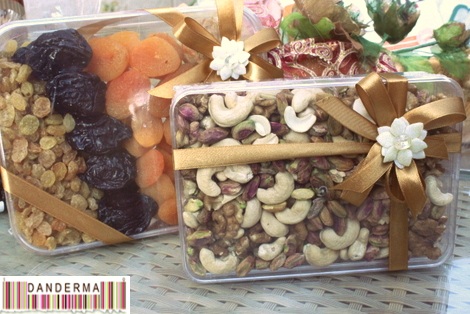 Four boxes of Joud biscuits in different flavors. My husband adores those biscuits.
Zaatar, Date & Orange, Cinnamon, and Cardamom & Saffron biscuits.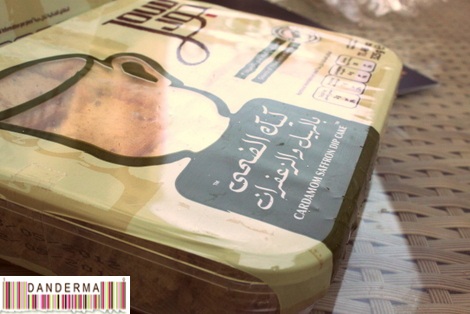 Last but not least, this big box of those juicy full bodied dried fruits.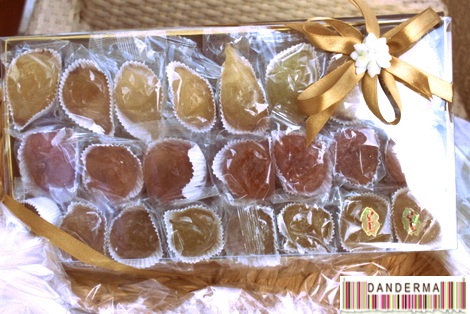 This is the entire haul of the basket, woah! Talk about having an entire supply of dried fruits and nuts for Ramadan.
According to the gift basket catalouge I got with the basket, I had received the " http://thelocalteachers.co.uk/compellingf6/dc70180.htm Ramadan Delight" basket.
This is the list of items inside the basket.
Last year we had gotten the " buy discounted Misoprostol online Coffee to Go" basket (post).
There are other types of gift baskets available, such as the " Birnin Kebbi Organic & Healthy" and the " Tea for Two" gift baskets.
If you are still wondering what to get your loved ones as a gift for Ramadan's arrival or maybe as a house warming gift or any other type of gift, you can choose any of Gloria Jean's gift baskets. They've made me really happy, twice.
Thank you Gloria Jeans for the Ramadan gift. I believe this is the first Ramadan gift I've gotten this year. I really cannot wait for Ramadan's arrival Allah y3odah 3leena eb 9e7a o 3afiya insha2 Allah. Mbarak 3lekom el Shahar.
If you are interested in a Gloria Jean's gift basket or for more information you can contact Gloria Jean's by calling 99698488. You can also visit their facebook page (link) or follow them on twitter (@GloriaJeans_KWT).
---
6 Responses to "Gloria Jean's Ramadan Delight Gift Basket"