http://www-comic.com/?m=20121003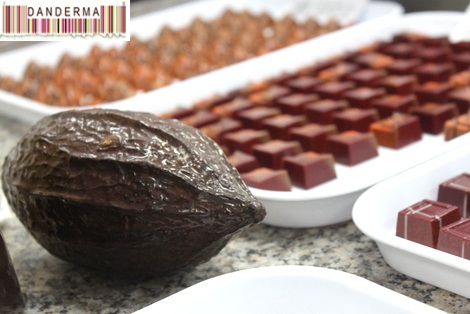 We were invited last Saturday to visit Lazurd's catering factory in Ardiya and witness how their new range of Ramadan chocolates are made.
This would be my third time inside a chocolate making factory (Galler's in Switzerland and Cadbury's in the UK) so I expected the place to be a little bigger. What I didn't expect is this elevator taking us up! Scared the hell out of us.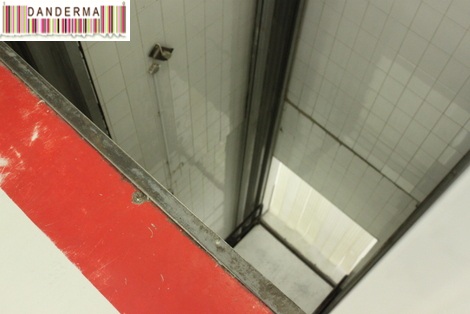 Finally out of the elevator we made it to the chocolate making space. A small room that smells like melted chocolate.
Lazurd workers were already hard at work in the room. Trays of chocolate pieces were laid and sifted through.
The ingredients used in their chocolates.
The chocolate butter or what else is known as white chocolate.
Fine cocoa powder.
High quality imported chocolate that is used in Lazurd's chocolate.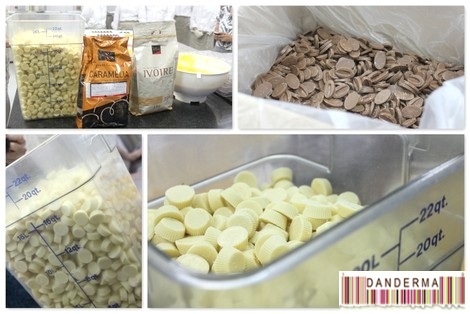 The cocoa bean, this lovely thing is the source of happiness for millions of people on earth. I wonder if I can attempt to plant it here?
To make chocolates you need specialized equipment of course. First, there is the mold. They had many, many molds.
And three chocolate machines that stir chocolate and keep it liquid at a certain temperature. One for white chocolate.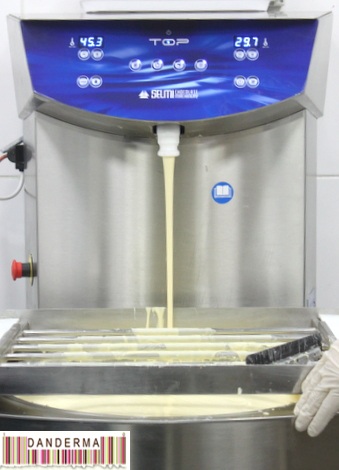 One for milk chocolate.
And a third for my favorite kind of chocolate, dark chocolate.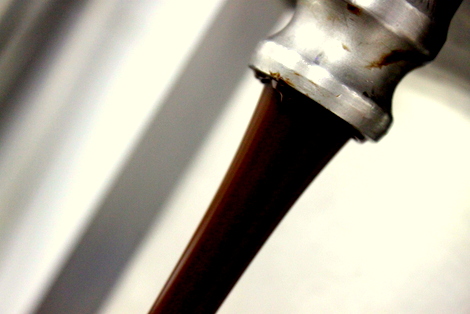 Lazurd's chocolatier, Chef Gizza, explained to us how different chocolates are made  while demonstrating. For example this is how you make chocolate pieces splattered with color.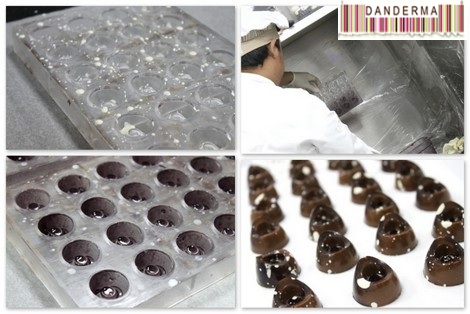 This is how you fill chocolate pieces.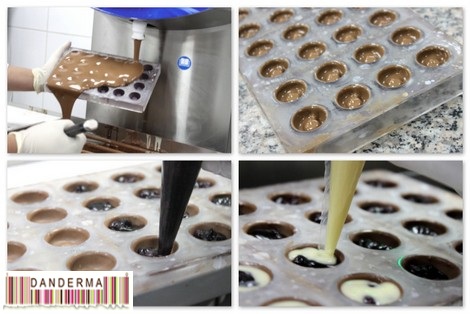 This is how you seal shut the filled chocolate pieces.
In every step of production the chocolate molds has to go inside a cooling machine via a conveyor belt and spend some time inside to cool down and set a little before being used in the next step.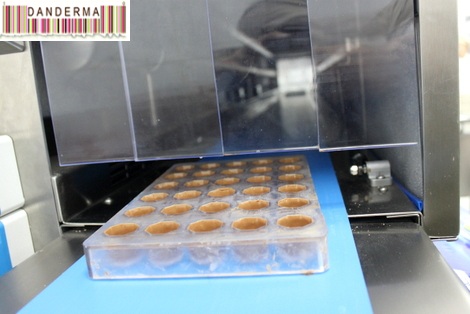 Here is the chocolate pieces recipe cataloge.
While the chocolate was being made a chocolate photo shoot for the new chocolates was being held in the same moment.
Chocolate pictures photoshopped.
Some of my pictures of the new Lazurd chocolates.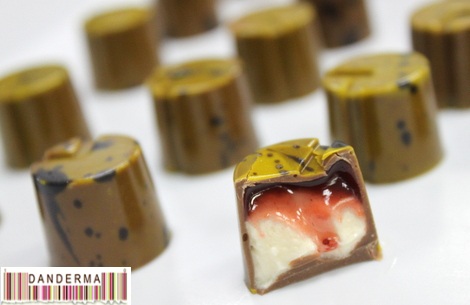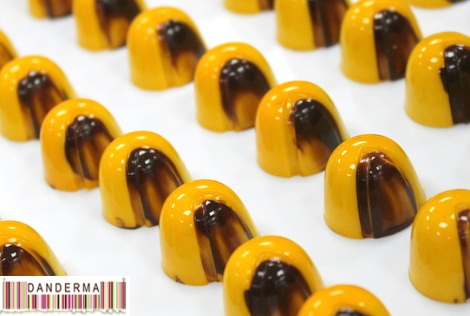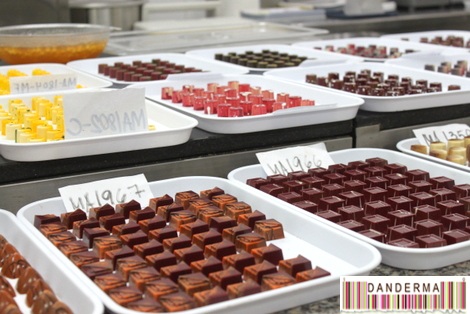 There were endless trays of different types of chocolates. I tasted one with a guava filling, one with a mango passion fruit filling, and one with a caramelized marshmallow center thing.
Next we were whisked to the Lazurd giveaways preparation room with all the boxes and ribbons.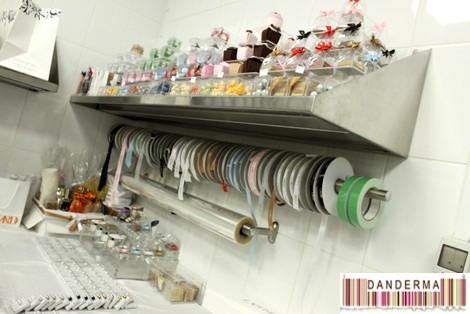 When it was time to go we were given a box of Lazurd's signature biscuits, the ones I posted about here (post).
We had fun watching Lazurd's new chocolate collection and how its made, thank you Lazurd and Ms. Meriyam. Lazurd's new chocolate collection will be available at their store in 25 July. For more information about Lazurd you can check their website (link), facebook (link) or follow them on Twitter (link).
---
3 Responses to "A Tour in Lazurd's Chocolate Making Kitchen"