http://ifcus.org/category/news/on-the-road/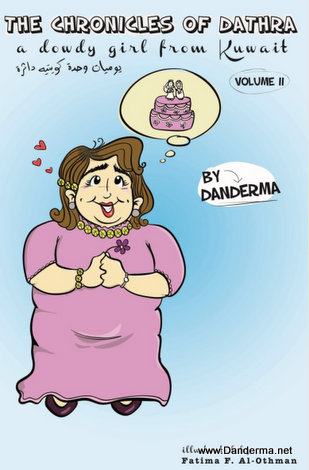 The book is FINALLY done and out for sale! This time it took almost a month from publishing date to hit the market! Woah! If you are in Kuwait you can find a copy in 52 Degrees for the time being and will be on sale in other places soon.
One importanant thing about Dathra Volume II is that the book has been designed by the talented f2o and that it has been both professionally edited and proofread. This is why it took so long to publish. Many complained about syntax and grammer errors of book 1 so now you can all rest assured that you won't find any and if you do, well, you will have to tell it to my editor and proofreader!
Another thing about volume II. This time there will be no book signing. There isn't time before Ramadan plus everyone is travelling and no one is in Kuwait at the time being so the timing is tight. However, if you bought a copy do let me know and I will arrange to sign it for you

If you are outside Kuwait you can purchase Dathra Volume II book from here (link) or you can wait until Amazon approves it and starts selling it which could take a few weeks.
Now book two is out, I'm going to work on book 3 -and final- insha2 Allah. I already wrote Dathra's eding 😉 Wish me luck!
52 Degrees is located in Al-Tilal Mall, Shuwaikh. For more information you can contact 52 Degrees on their website (link) facebook page (link) or follow them on Twitter (@52Degreeskw) or instagram (@52Degreeskw).
---
20 Responses to "Yawmyat Wa7da Q8ya Dathra Volume II is Now on Sale"