Vrindāvan
Traditionally speaking people expect cakes on their birthday. Why? I'm not sure exactly. But what I received a while ago was a very special birthday treat that got me really surprised! It was this covered round tray from Pink Girl.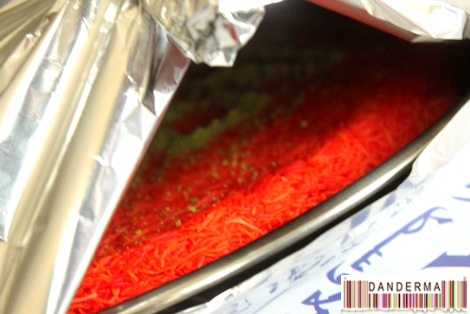 Peeking shyly back at me from beneath the foil wrapper was a bright orange colored thing that could mean only one thing: Kunafa!
If you know me then you'd know that I adore Kanafa. I simply cannot resist them when I see one. What do you think happens when you get your very own Kunafa with your name sprinkled with ground pistachios on top? MINE <3
Given that the Kunafa had arrived bubbling hot, we wasted no time getting ourselves plates and we dug in. Look at that!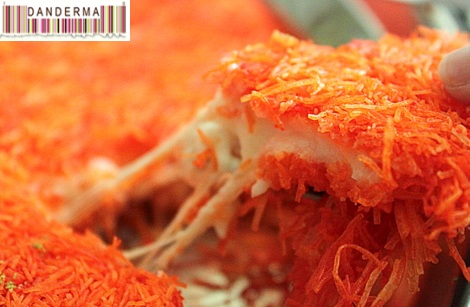 Say cheese…
Pour in some sugar syrup… yummy yummy yum!
And dig in… Happy Birthday to me 😀
Mama mia that was good! Very light for a Kunafa and so not like the mass produced oily ones you can get anywhere else. The Kunafa is homemade by a local Kuwaiti business which is why it tastes lighter yet very creamy and very good indeed <3
Lovely Pink, I loved my surprise visit, loved my birthday Kunafa which I was craving, and loved the beautiful gift that you got me 😉 Thank you so much, you are the best sister I could ever get, Allah la ya7remni minich :*
---
16 Responses to "My Birthday's Kunafa!"