http://stephanepereira.com/up.php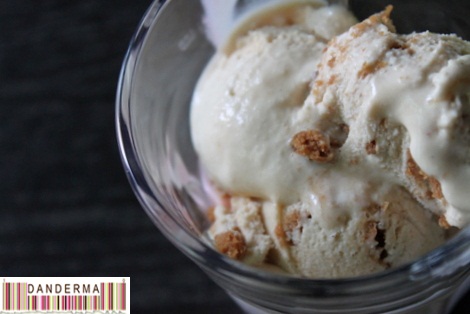 On my birthday I received a cooler bag filled with ice and somethings very nice. Four different ice cream flavors from Milk Cafe which is the perfect thing to send to someone who is an ice cream maniac who loves ice cream so much she goes by the name ice cream or Danderma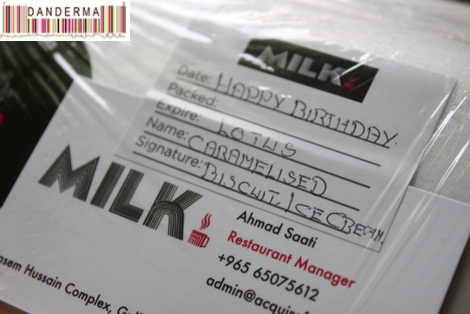 Of course I had to celebrate my newly found treasures so I opened the window to get some summer air in, put on some music -Love is a battlefield, retro!-, got some glasses, spoons, and ice cream scooper, and got to work.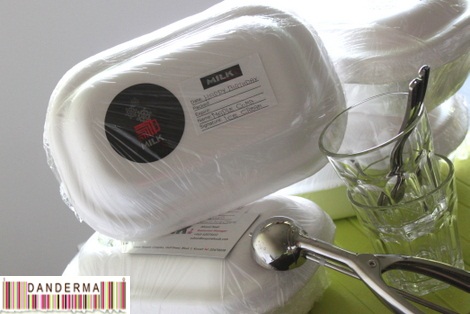 The four flavors of ice cream I received were: Maple Honeycomb.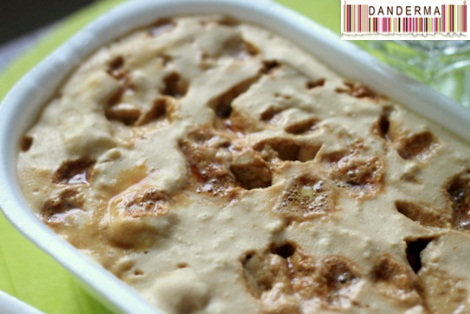 Strawberry Mascarpone.
My absolute favorite flavor combination of all times, Salted Caramel.
Last but not least and in accordance to the current Kuwaiti habba (post), Lotus Caramalized Biscuit ice cream -Kudos for being on trend, spot on!.
I will let the rest of the pictures talk for a while and tell you how things went.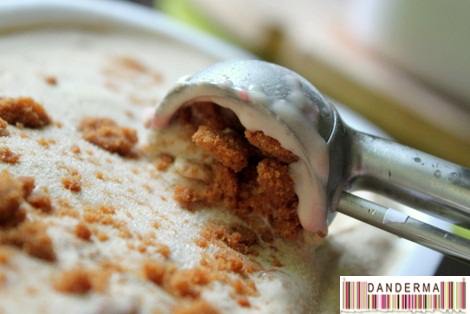 How were the ice creams? AMAZING!
The Strawberry Mascarpone was rich and luscious. The Maple Honeycomb was caramaley and delicious, the Salted caramel had just the right edge of saltness to it, as we say in Kuwaiti "las3a", and my favorite the Lotus Caramel Biscuits had an amazing texture contrast between the soft cream and the semi-cunchy biscuit crumbs. Highly recommended!
One of our stray cats (post), Lulu, smelled the gelato through the open window and jumped on the window sill. I heard her mew just in time while taking this pots pictures to scream and slam the window in her face as she was ready to bounce inside the house and on the ice creams! She went to stand on the floor and gave me the look above which clearly says what's your problem! Sorry Lulu, Danderma doesn't share ice cream!
Thank you very much Milk Cafe for sending over this lipsmacking birthday gift. You made me really happy indeed! I will be back for more once I polish off my stash

Milk Cafe is located in Al-Seif area right next to Burger Hub and Pizzetta. For more information about Milk Cafe you can check their facebook page (link) or follow them on Twitter (@Milk_KW) or on Instagram (@Milk_KW).
---
3 Responses to "Amazing Ice Cream Flavors from Milk Cafe"