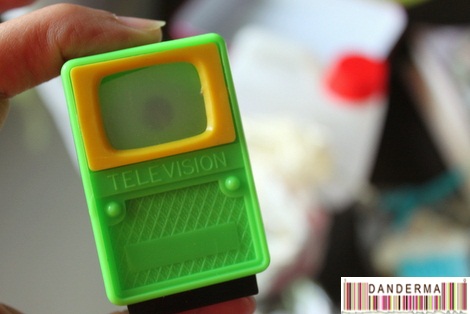 My friend Shaikha had a surprise for me two days before Ramadan. She sent me a white bag filled with 3 things that made my day.
Shaikha's gift was a hybrid between a Ramadan Gift and a visit to Mecca for omra rituals souvenir. First, there was a copy of the holy Quran covered with a very soft and cute fabric cover in a perfect size to read from during Ramadan.
This little green TV from our childhood which everyone who came from Mecca brought back! You look into the back of the TV and images from Mecca flip as you squeeze the button below. Nostalgic and very cute!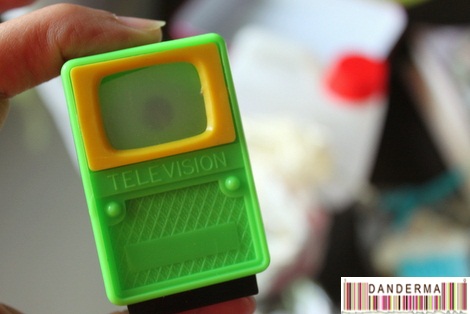 Three cookies, one more cute and delicious than the other! They are frankly too beautiful to eat!
ZamZam holy water which is much appreciated 365 days a year plus a pouch of digestive aiding tea bags in a nicely packaged fabric pouch!
And a nice Ramadan greeting card with the cutest message ever! I love cards by the way! Dearest Shaikha, your gift is one of the most memorable gifts I've ever gotten. The thought behind it was what made it so special plus the TV! The Quran, The Zamzam water, all very precious indeed. Thank you very much and Mbarak 3leech el Shahar :*
---
3 Responses to "Shaikha's Ramadan Gift"