purchase isotretinoin online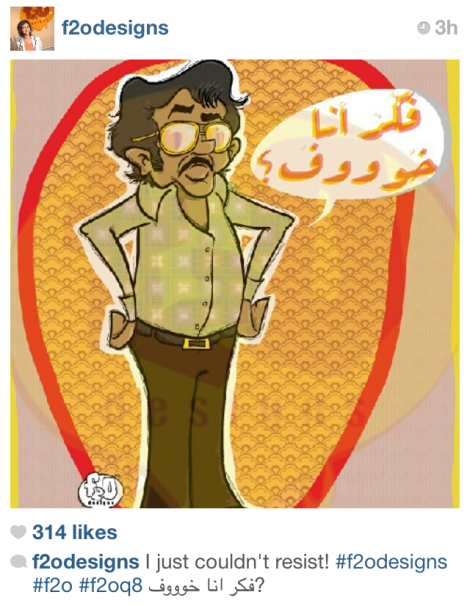 Its no secret that I am a big fan of Fatima Al-Othman and her amazing designs "f2o Designs". I love them so much I've had her illustrate my cherished Dathra and her two -and insha2 Allah third- book covers (post). Most of us have seen Quality Net's hilarious Ramadan Ad where the Indian dude rescues his sweetheart in a flash. Guess what f2o did yesterday? She illustrated the funny dude who screams Mahbooba! Here is the ad if you haven't seen it already!
The resemblance is uncanny and its spot on! I personally would love to have a Mahbooba lover dude memorabilia to remind me of Ramadan 2012 and that's exactly what f2o is going to do! If you are a fan of the Ad already, follow f2o on instagram (@f2oDesigns) or her website (link) and keep an eye on the Mahbooba lover dude cartoon on T-shirts, mugs, and glasses soon! Cute!!!
Love you f2o, keep up the good work girl :*
What do you think? Isn't the cartoon hilarious? Will you be purchasing a Mahbooba cartoon T-Shirt?
---
6 Responses to "f2o's Mahbooba Cartoon"