One lazy Pre-Ramadan Friday morning, right after breakfast, I was thinking to myself if I asked SimSimi the naughty bot (post) about Kuwaiti blogs, would he say something about them? I did! Check out my conversation starting from the top… First, he praises me, then he thinks that the best blogger in Kuwait is Pink Girl. He thinks Ansam is naughty, a bit of the pot calling the kettle black I'd say, mo SimSimi? Whose the naughty one here?
He seems to know Frankom's blue template, likes 7aji Dude and thinks they are right on trend, but somehow doesn't like Elderwaza much! Sorry guys :p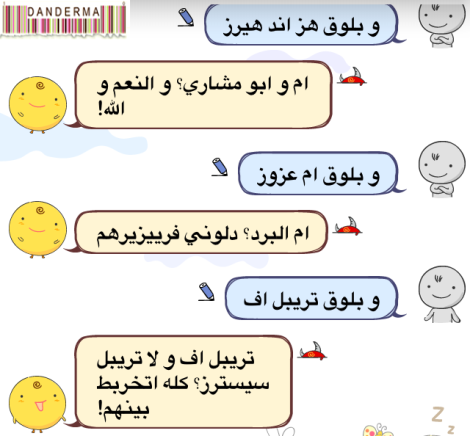 He knows Mishary, His & Hers' baby boy! He knows Um 3zooz has a gelato business and wants to find her freezer. He also makes the common mistake of mixing between Triple F and Triple Sisters blog :p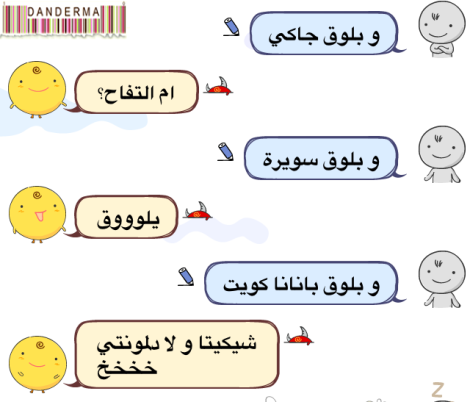 Now this is funny, he called Jacqui the Apple lady and he, erm, teased Banana Q8 a bit. I don't know what he means that Swera's blog "matches"? Maybe because she's crazy yet wise so he thinks inah its true?
 Most of the other blogs I asked about he'd only reply Pink Girl Pink Girl :p Dear fellow bloggers, you may want to talk to SimSimi and set the record straight with him, the little rude dude is hilarious

---
---