http://kyleschen.com/category/uncategorized/page/36/
Yesterday morning I woke up with the strangest craving for home made mini pizzas! I don't know where that came from but I remember my excitement in my childhood if we were baking pizzas at home, how I would try and snatch the freshly grated mozzarella cheese off the bowl. Anyways I hit the books looking for a good easy recipe for pizza dough.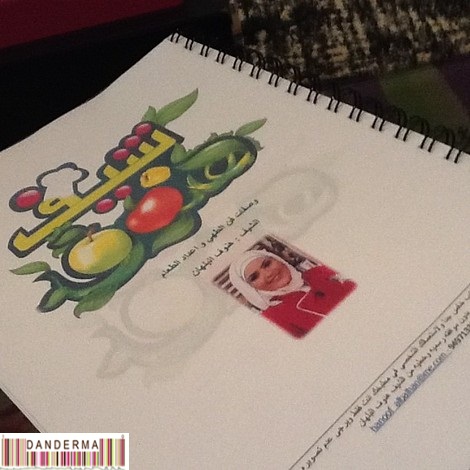 I found the perfect recipe in Chef Hanouf's recipe booklet I had purchased earlier this  Ramadan, you can get it delivered to you if you message this number 94971332. Anyways her recipe was the only one I could find that would produce a pizza dough without using eggs and with olive oil instead of butter. I mixed the dough by hand in 5 minutes and let it rise for two hours while I watched Saher 3, preheated my over to 200 C, and assembled my ingredients.
I had leftover Spaghetti tomato sauce I made a day before, I just gave it a little blitz with the hand held blender and added some more herbs.
I opened and drained a can of mushrooms and corn, I diced a green pepper. I mixed two types of cheese: Mozzarella & Cheddar with some oregano in a bowl, and I was ready to go.
My dough have risen beautifully! I sprinkled some flower on my kitchen top to start kneading the dough.
I had a perfect dough, cool and pliant, waiting for me to play with! I sprinkled some more flower on top…
Spreading and shaping the dough, I have to say it was quite a stress relieving exercise!
Cutting the pizza dough into small circles using the edge of a tiny glass bowl.
Voila!
I placed my pizza dough on baking trays lined with baking sheets so they don't stick and burn. Then I topped them with the ingredients…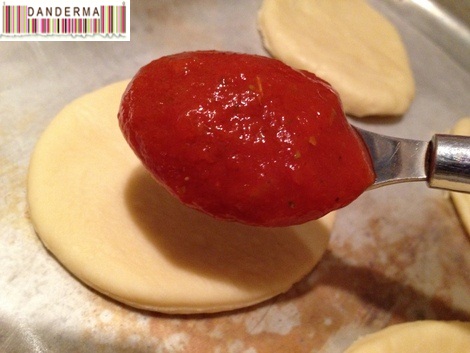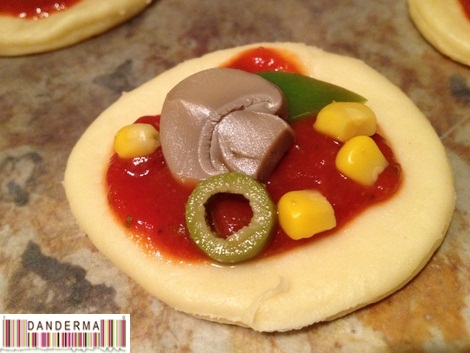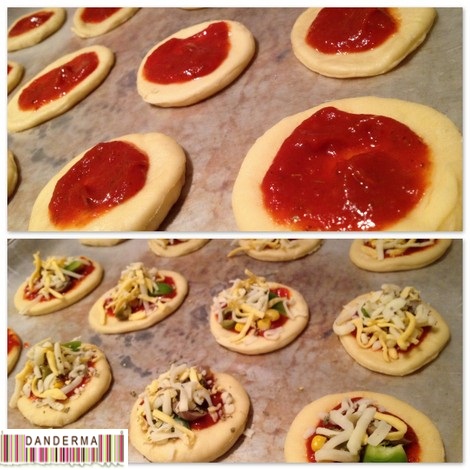 Into the oven they go, for 6 minutes, and they will bake beautifully! The aroma of the pizzas is maddening!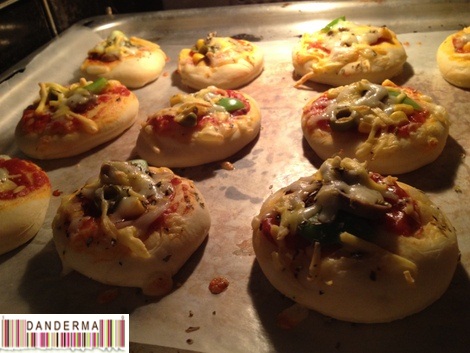 And they are READY!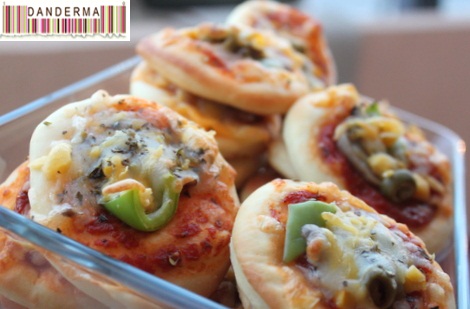 They looked so good and smelled even better! I believe a house never fully becomes a home until you bake in it and yesterday with the baking I felt as snug as a cocoon in my new home.
My cravings were satisfied over futoor with one big glass of diet coke and lime slices drenched in ice… heaven!
The best futoor is when you devour something you've been craving all day. The feeling is so rewarding. Shino fotoorkom elyoom?
---
6 Responses to "What's for Futoor? Mini Pizzas!"