Two nights ago our friend 7amad Qalam whose being very generous this Ramadan (post) has sent us two bottles of Ramadan juice from Juice Factory to try. The flavor? We call it in Kuwait "Sharbat Baithan" or better translated to "Almon Sherbet" or "Almond Juice".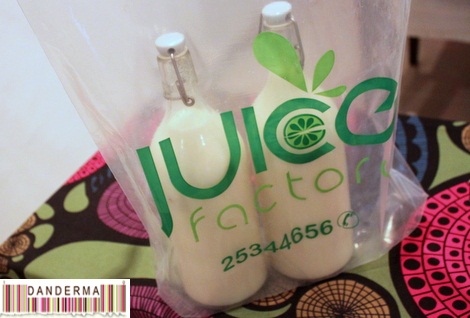 The juices arrived just after futoor time and they were warm so we kept them in the fridge and given that we were invited for suhoor later on that night we were planning to take the bottles with us. The bottles are big and nice, I think they have around 1.5 to 2 ltrs each worth of Almond juice.
Later on that night we opened up a now chilled bottle over suhoor and tried it. I've never tried baithan before, so I didn't know what to expect.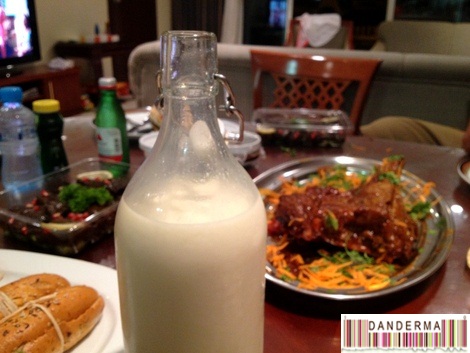 How did it taste? Exactly like drinking a sweet fragrant Muhallabiya! I didn't expect it to taste that way at all. It was light and cool and sweet with a hint of rosewater. Exactly like drinking a Muhallabiya. Was it good? Absolutely! I wonder why I haven't tried it before? It was really good.
To try Sharbat Baithan, or Almond juice, you can contact Juice Factory by calling 22257653 or 55331153 or following them on Twitter (@juicefactory_kw) or instagram (@juicefactory_kw). Thank you Juice Factory and 7amad for the sharbat baithan, it was delicious akramkom Allah o 3asakom min 3owadah

---
7 Responses to "Review: Juice Factory Almond Juice"