http://taltybaptistchurch.org/wp-content/themes/my-religion/js/{reply_url}
Last week on the Gergai3an day I received one huge heavey clear plexi box chock full of chocolates from Viva.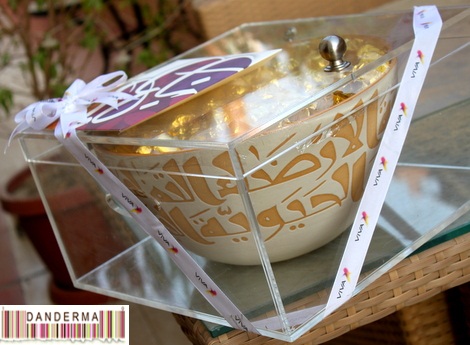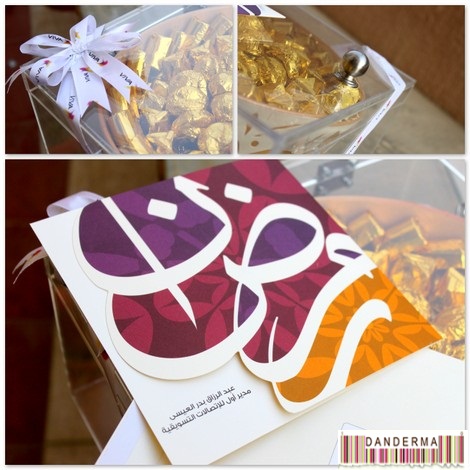 The box is very neat and provides complete protection of the bowl inside.
The bowl is gorgous, big ceramic with Arabic engravings all around it.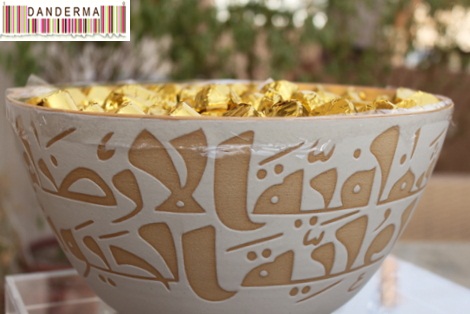 If I'm not mistaken the bowl is from Silsal, a local Kuwaiti business that provides amazing ceramic products.
The bowl is gorgeous mo?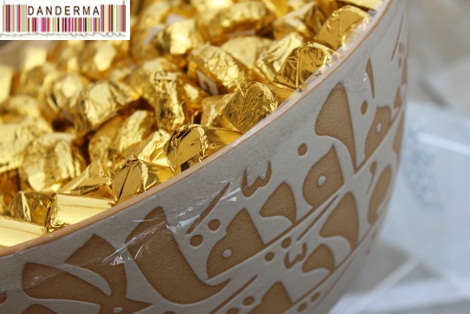 The lovely bowl is filled to the brim with golden wrapped chocolate pieces, the result of gold in the bowl is breathtaking. Like finding Ali Baba's treasure.
The chocolates, which are very delicious by the way, are from Kakao (post).
Thank you very much VIVA for your gift, I loved it. Mbarak 3lekom el shahar o 3asakom min 3owadah.
---
One Response to "Viva's Gergai3an Gift"