http://kyleschen.com/tag/kyle-eschenroeder/
A few days ago I received two big brown bags chock full of baby blue boxes from a new bakery in town, The Pastry Shop.
First thing I liked about the bakery is their boxes. The color is very easy on the eye in baby blue. It has kitchen tools graphics all over the box. The logo is straight and to the point. I like their branding a lot.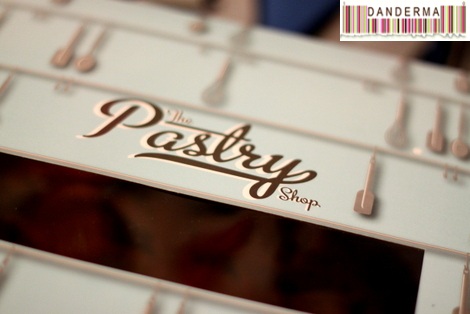 The Pastry shop owner is very sweet and she was the one who delivered the treats to me. She is actually a chef herself and not someone whose dabbling with a cake mix at home trying to make ends meet. It was very nice meeting you dear

I received three pies that night. The first pie out of the box is an Apple Pie. Apple pie and I go a way back. It was actually the first thing I've tried -and failed- to cook when I was 12 and I made it then because I loved it so much I was craving it and tried to bake it myself.
 Its very hard finding a decent slice of Apple pie in Kuwait. Sometimes I'm hit by the craving badly and the only OK place I can find is Fudds apple pie. Not anymore gladly, the Apple pie I had today was so good, I can eat the entire thing on my own.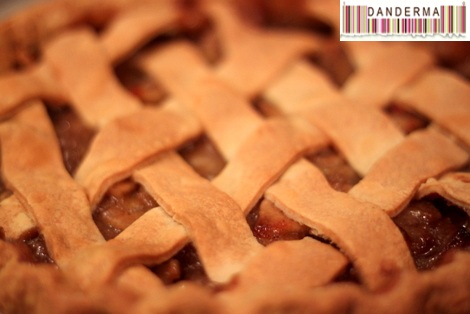 I got me a glass of cold milk –low fat!– and dug in. Sadly there are no pictures of the pie being eaten but only the aftermath.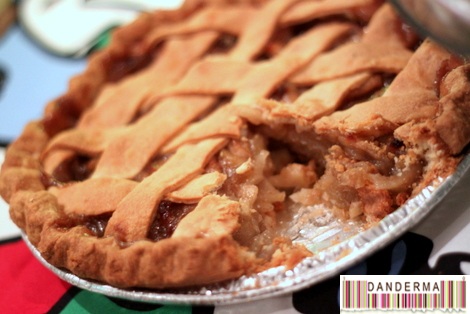 That was one good slice of pie <3 I like it! I definitely recommend it!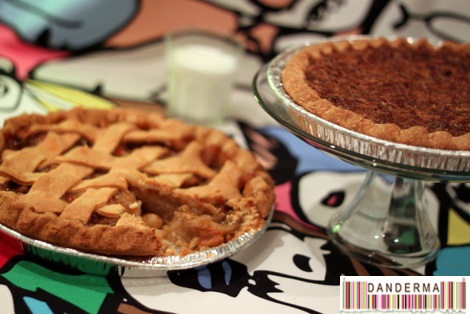 Now for the second pie! The pecan pie.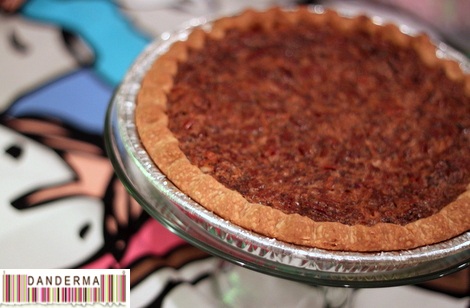 Flaky pastry topped with crunchy golden caramelised pecans. If you are a nuts lover you will love this one for sure.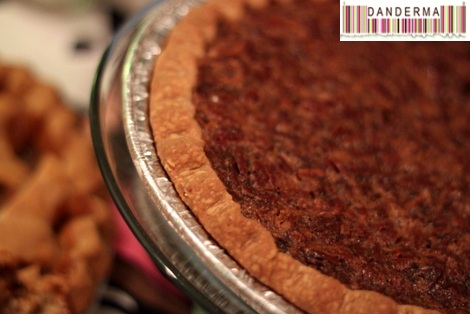 However, the pièce de résistance is yet to come. Its this killer Banana Toffee Cream Pie.
A pie with a pool of vanilla bean dotted yellow custard like cream.
Then the pool of custard like cream is topped with more light fluffy sweet whipped cream. Mountains of whipped cream all over.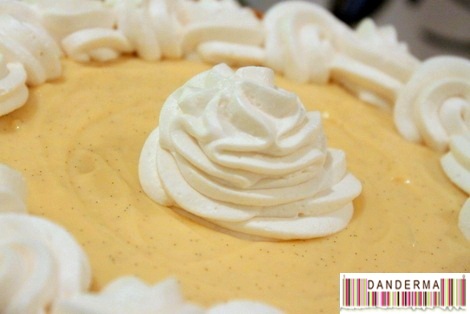 If you are a cream and banana fan, then this is the pie for you. The bottom of the pie has a burnt toffee like layer topped with fresh slices of banana topped with all that fluffy cream <3
When you cut the pie into a slice its so soft the pie content oozes all over the plate. Mamma Mia!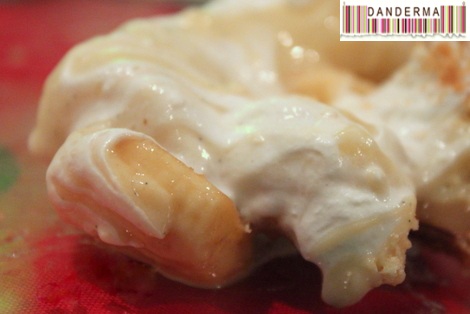 That was one very good forkful of pie <3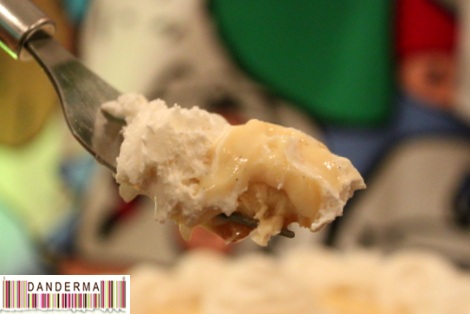 What else does The Pastry Shop sell? Well, here is their menu, pies come either in one big size or in a small sized box of nine pies for the same price as a big pie. Orders must be placed a day in advance and they do cater for special requests like Dairy Free pies or special kinds of pie like Strawberry Rhubarb or Pumpkin pies. Gluten Free pies are going to be available in the future too.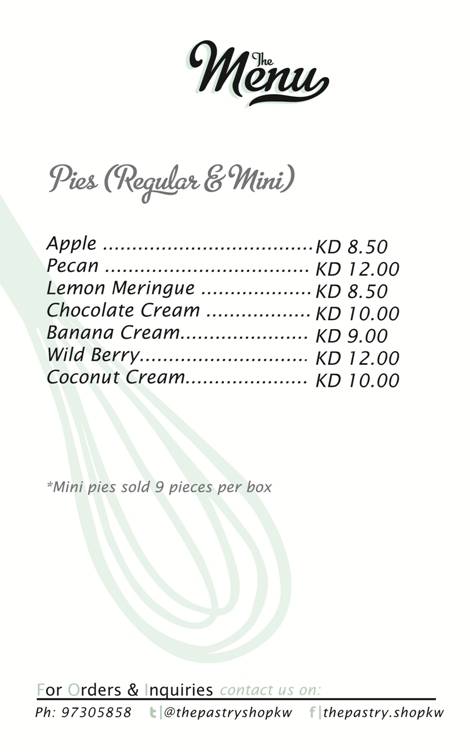 When the pies arrived to me, they came with this little note.
and I have to say that I have indeed enjoyed these pies, every last morsel of them! Thank you very much The Pastry Shop. 3asakom min 3owadah and I do wish you all the best. I know you will make it big

To order your own pie you can contact The Pastry Shop on 97305858 or you can email them on thepastryshopkw@gmail.com, like their facebook page (link), follow them on Twitter (@ThePastryShopKw) or on Instagram (@ThePastryShopKuwait).
---
4 Responses to "Review: The Pastry Shop"