We were invited last week to attend a sneak preview of the newest IMAX 3D movie in The Scientific Center, To The Arctic.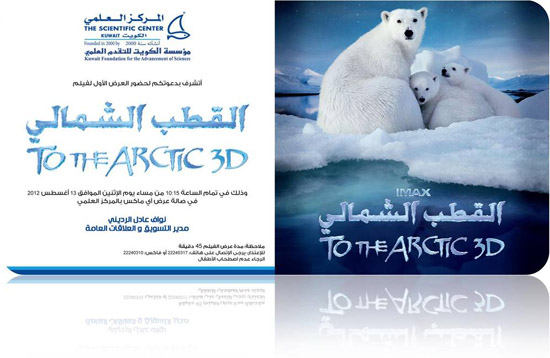 I arrived late and the movie had already started but I grabbed my 3D glasses and sat, mesmerized, at the beauty of the North Pole and the white polar bears living there. How the mother bear would protect her children and how global warming is making life harder on these poor animals.
The little bears are so cute! I got out of the movie wanting a bear of my very own! The movie was interesting indeed and very educational. When it was over the guests gathered around in the Scientific Center lobby for some Ramadany refreshments.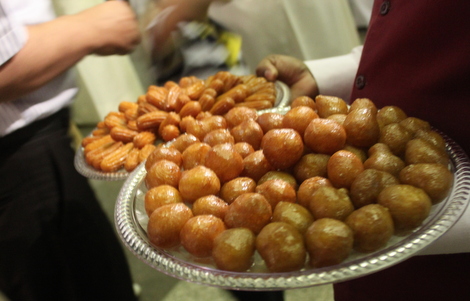 and guess who the star of the night was? He was surrounded by almost every guest, the well known Kuwaiti astronomer Mr. Saleh Al-Ojairi! Thanks Q8 Path for taking this shot for me.
Before we left, Mr. Nawaf Al-Rudaini the PR manager of The Scientific Center asked me to wait, then he presented me with a special gift from The Scientific Center.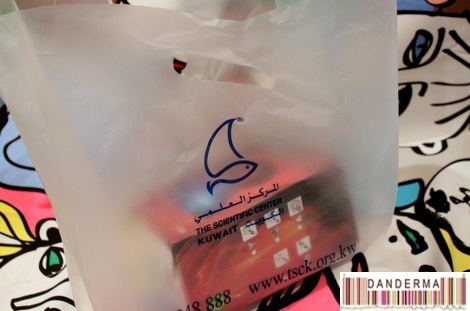 What's inside? A Plasma Light from the Scientific Center gift shop!!! If you follow my blog you would remember that a while back I wrote about Plasma lights and how I wish mine was still there so I could try and take pictures of it (post). Now, thanks to Mr. Nawaf and The Scientific  Center my wish is fulfilled. I'm going to dedicate an entire post to is! Thank you Mr. Nawaf, you truly made my day!
It was a great movie night indeed. The"To the Arctic" will be available in The Scientific Center starting from the first day of Eid so if you want to take your kids somewhere both special and education why not to The Scientific Center? You can book the tickets online by going to The Scientific Center website (link) or for more information you can call 1 848 888.
---
15 Responses to "Sneak Preview: To The Arctic 3D IMAX Movie"