My dear friend and fellow blogger Bent Eldeera contacted me the night I was due to fly out of Kuwait for my vacation letting me know that she had made me one of my favorite dessert dishes, the Elba. An Elba is like a Kuwaiti version of Crème Caramel yet infused with plenty of Cardamom and Saffron. Sadly I didn't have enough time so she promised she will make me another one when I came back home.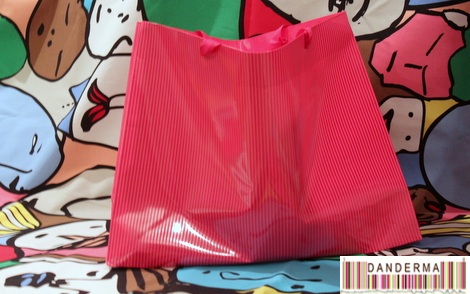 True to her word, the day I came back she informed me that an Elba is coming my way and yesterday a knock came on my door right around tea time.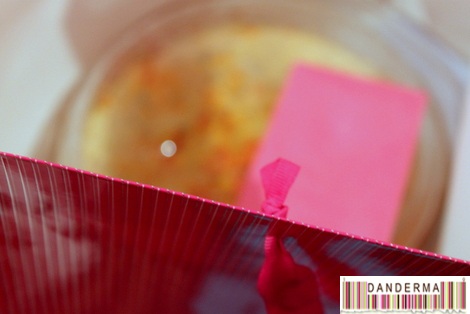 And there was a card too! I love cards <3
And there is was, a big byrex filled with the beautiful Elba. The exact same byrex my late grandmother used to bake her memorable Elba in.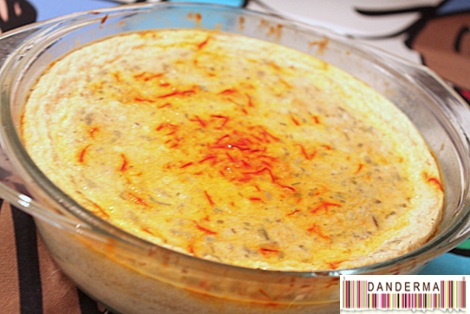 The moment you take off the lid you are hit with the aroma of cardamom and saffron! There were plenty of both spices in the Elba as you can see and it has to be that way otherwise the smell of the eggs would overtake the taste, or in Kuwaiti we would say it would be zafra.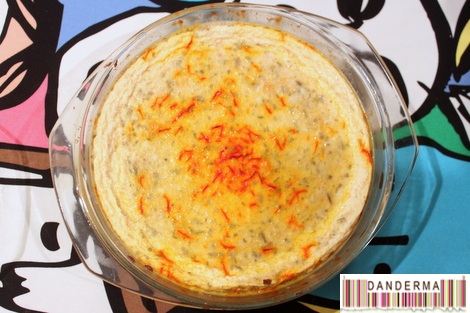 So I made my self a cup of Turkish coffee and brought my spoon over to my golden Elba.
How was it? Gooooooood! It had the right amount of sugar in it so it was more on the sweet side just the way I like it. Creamy, with the lovely flavors of saffron and cardamom clearly visible in every bite and most importantly no egg taste or zfarra at all!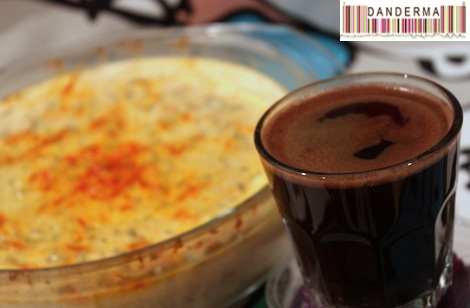 Thank you my dear Bent Eldeera, this is not the first time you spoil me with a delicious dessert (post). You cannot imagine how happy you made me and how much you reminded me of Edida Allah yer7amha.
If you want to make an Elba at home you can check Bent Eldeera's recipe on her blog (link). You can also order it from many different Kuwaiti home businesses given that its become a resurrected habba dessert from the past which I do not mind at all, the more the merrier indeed. I'd personally recommend Dallah's Elba which I have reviewed before (post).
---
2 Responses to "A Delicious Elba from Bent Eldeera"