buy Pregabalin 300 mg online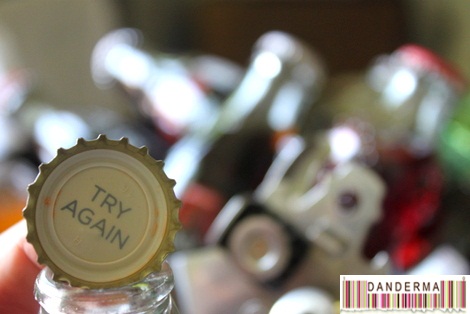 buy stromectol for humans A very long time ago, back in the early and mid 80's, we enjoyed drinking soft drinks for two reasons: the taste of course and for the bottle caps. You see, most of the time there were promotional giveaways involving opening the bottle cap and peeking underneath to know if you've won or not. Whenever a promotion like that took place we would be itching to open all the bottle caps and peeking inside, hoping to win the grand prize -whatever it was- and ending up with almost nothing. I think we once won an inflatable beach ball.
Then the times changed and life went on. Those promotions were either gone or morphed into something that involved finding a number underneath the cap and having to text it to another number so you can enter some draw. Not fun at all so I stopped peeking under the caps and almost stopped drinking soft drinks all together, going on them on and off. Then last weekend I noticed this…
I didn't think much of it. I knew the days of looking underneath the soft drinks caps were long gone by now but then when my husband opened his fanta to drink I found, underneath the bottle cap, the sentence"Try Again".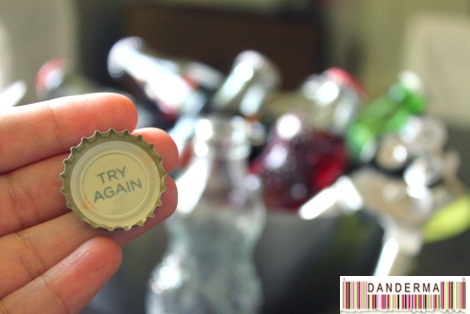 I was a kid all over again, itching to open up all the bottles and peeking underneath their caps! No more text a number to enter a draw again! I don't even know what the prize I should be looking for is but those two words underneath the bottle cap made my day for sure. You might not get it unless you were actually around in the 80s and in on the scheme of opening the entire box of just bought Pepsi bottles just so you'd know if you've won or not and then trying to replace the bottle caps on.
Do you remember the days when we used to peek underneath the bottle caps for prizes? Did you ever win anything?
---
2 Responses to "Blast from the Past: Prizes Underneath Soda Caps"