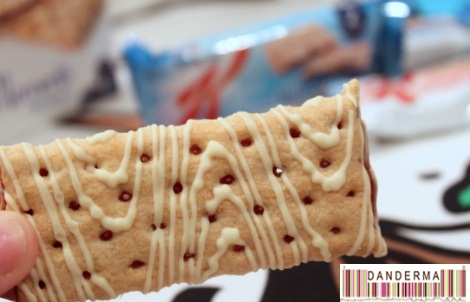 When I was in London last month TV ads about the new biscuit moments by Kellogg's kept popping up on TV so I looked around for it and I found it in Boots.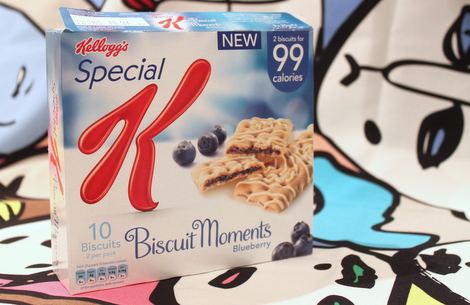 If you are a fan of Pop tart you will love this 98 calories packet of two biscuits for each of them tastes like a pop tarn and comes in two flavors: Blueberry or Strawberry.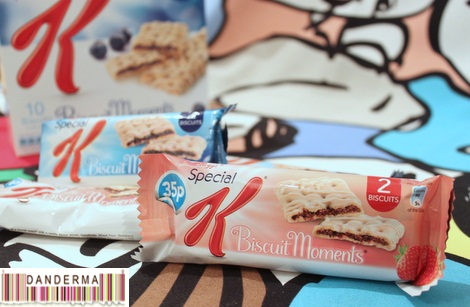 When I tried them I loved them so much got myself a big stash for my use from the UK for I know it wasn't available yet in Kuwait but I think it will be soon because the box has Arabic writing on it. Its suitable for vegetarians as well. Here are the nutritional information.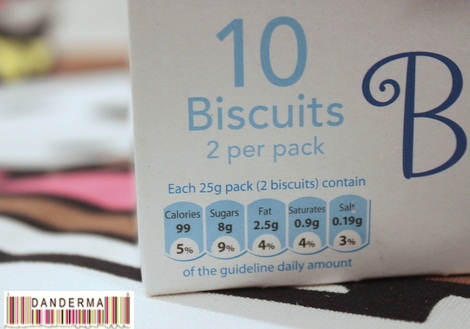 The biscuits are wafer thin, sweet, crunchy, and you can easily eat only one (49 calories) and be satisfied with it for a snack.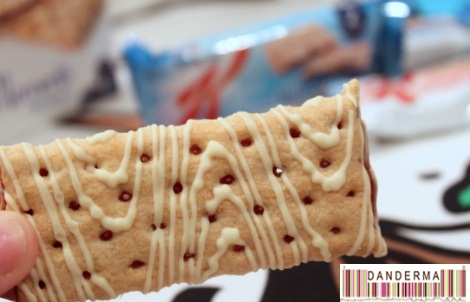 Personally my favorite is the strawberry one. Its tastes exactly like the strawberry pop tarts I used to consume like mad once upon a time. Perfect as a breakfast on the go if you are in a hurry with a cup of steaming coffee.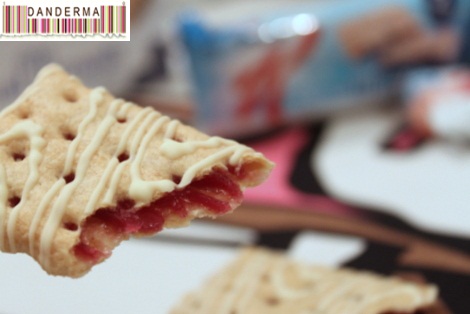 I looked around Kuwait and TSC for it and didn't find it so I don't suppose it made it here yet but I don't expect it will take that long. Its really tasty especially the strawberry.
---
4 Responses to "Things 2 Get 4m London: Kellogg's Biscuit Moments"